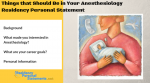 October 18, 2017
1585
4105
What Is Anesthesiology
Before moving on, although for sure, you have an idea what is the profession all about as you are reading this article, nevertheless, giving you a definition of Anesthesiology is best to start with.
Anesthesiology or for others they know or call as anesthetics or anesthesia is a medical specialty that is focusing on perioperative medicine and also, the administration of anesthesia. As per the American Society of Anesthesiologists or ASA, Anesthesiology is defined as the practice of medicine that is dedicated to the relief of pain and also for the total care of the surgical patient, after and during surgery.
As anesthesiology residency aspirants, what you need to give most of your attention is getting into best anesthesiology residency programs that can best provide you the education you need to become a good professional anesthesiology.
Although, the competition of applicants on top anesthesiology residency programs, same as with dermatology residency programs and any other residency in the field of medicine, can be tight. Why not? All aspirants for sure will gun to attend a school that is actually best on the field. Those list of anesthesiology residency programs is best due to the fact that they provide the best education to aspirants and experiences that are molding them to become one of the best anesthesiology in town.
As an anesthesiologist, you are required to know anesthesia plan, basics of the discipline and anything else that matters on your Anesthesiology career.
Anesthesiology Residency Programs List
Below is anesthesiology residency programs ranking that is known in the US:
UCSF or University of California is the best option for you, not only the best in America but actually the entire world. They have the best faculty and the best equipment by far for anesthesiology.
An affiliate of the Harvard Medical School is Massachusetts General Hospital, they are considered the largest teaching hospital that is affiliated with Harvard Medical School, thus for sure, this deserves a spot on the top position out of the anesthesiology residency program list.
No need for any introduction, ranking third on the list is Stanford University, it is considered one of the best institution providing education to residency program in the field of Anesthesiology. The acceptance rate though is very low, thus making it tough for aspirants to get it, yet the facilities they have is outstanding giving residency education and experience they need to progress their career.
Another affiliate of Harvard Medical School and also known as the largest hospital located in Longwood Medical and Academic Area located in Boston.The facilities they have, both for training students and treating patients are top notch. BWH is also the second largest hospital-based research program in the whole world.
This is giving good education to their student's top notch, thus a program that should be part of the options of those who are looking for a great experience and education for their Anesthesiology Residency.
One of the oldest institutions known, established way back 1876. Over the years of service, their education is progressing to its maximum. It is considered to be one of the best anesthesiology residency program ever build in the US. No wonder, they produce only quality and reliable anesthesiologist.
This Program actually excels in all aspects, they are actually known for their extraordinary medical department and to add, is their law and business. Expect nothing but excellence from this program.
For Anesthesiology, there are options or career you can pursue or specialize, but nevertheless, it is necessary that the share completed from the right programs specifically on the specialization you choose.
Dental anesthesiology residency programs, combined anesthesiology residency programs, there are a lot out there that can give you exactly the education and the experience you need.
Anesthesiology Residency Personal Statement
Now that you found out the best programs you can consider, it is now the best time to pursue your career. One of the things that you need to work on, other than your credentials is your personal statement. Here is the thing, almost all applicants for sure are submitting excellent academic performance, what made one stand out from the rest of the pack? One thing, their personal statement.
You should never go wrong working on your anesthesia residency personal statement, as that can possibly make or break your plan of pursuing a good career on one of the top anesthesiology residency programs.
First, things first, never rush, take your time. Rushing will just send you to disappointment. What you need to make sure of, is that your Personal Statement is well written, assessors can easily identify which amongst the personal statement is rushed and which one was made of intellectually.
Never underestimate the time that assessors are doing their jobs, see, they have been there sitting and assessing applicants a year in and out, thus you know they know exactly what they are doing.

Things that should be in your personal statement:
Starting with your background, like the school were you finished undergrad, your academic ratings etc., you need not to dig deep on this criteria as they can somehow see this on your curriculum vitae, it may sound redundant if they see almost the same information on your curriculum vitae and personal statement.
What made you interested in Anesthesiology?
It would be best to do your homework first before answering this part of your essay. The response to this should be coming from the heart. Best if you conduct interviews with professional anesthesiologists. Ask them for their work experiences and responsibilities, if you see it interesting, then dig deep. Seek for more information and make sure that you are really interested pursuing this career.
Once decided, sharing to them what made you decide to get into this career, considering that there are a lot of options that can pursue. You may include hearing your motivators or anything else of the like, anything that made you confirm to yourself that this is the career you want to pursue. You have to sound real and honest here, as genuine and truth can never be faked.
What are your career goals?
How do you see yourself years from now? How do you see your career progress in this field? You may want to add, how the program can help you achieve the goals you are aspiring. It is best if your goals are aligned with the program's goals. If you want to work with them, of course, it is best if you are pursuing the same aspirations and goals as theirs.
This includes name, address, and other personal information that are needed for your personal statement.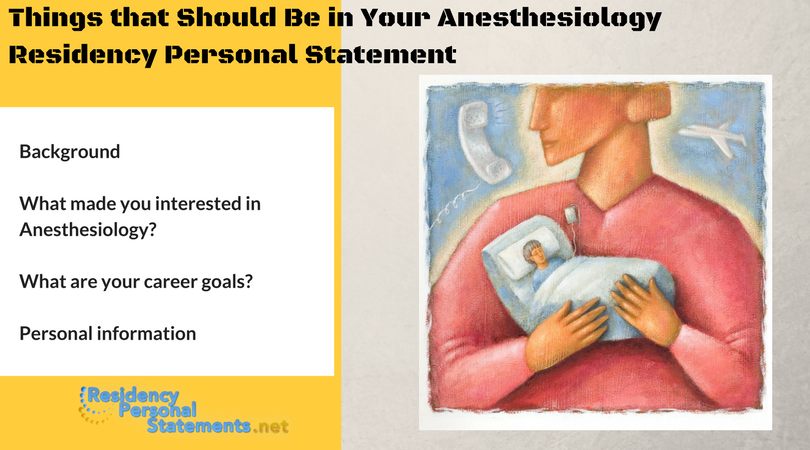 What you need to consider for your personal statement:
Honesty. Honesty is necessary, you need to make sure that all the information that you stipulate on your essay are all true. Do not underestimate the capabilities of assessor's assessing personal statements, they can easily know whether the information written is exaggerated or just based on facts.
Clear and concise statements. Expect that the assessors are coming from different ages and walks of lives, thus it is necessary that the words you use are clear and concise. Make sure that you are not giving them information that may be gray or unclear. Construct your sentences in a way that everyone would understand. Do not use vague statements, be direct to the point. You definitely not need fillers here.
Error-free essay. It is necessary that your essay is error free. No grammar errors, no wrong spelling, punctuations should be used correctly and grammar should be correct, including subject and verb agreement. Simple errors can bring you to problems, as assessors are definitely very particular to this. Do not settle using the auto-correct functionality on your computer, not all the time, it is not accurate.
Do not say it, show it!. Instead of saying "I am hardworking" best if you use or share to them experience or instance that can showcase your "hardworking" characteristic.Some assessors, if not all, do not buy information on your personal statement unless you cite an example, they have read a lot of claims from applicants about their characteristics, how can it be true if you only state it, back it up with something that can attest to the claim.
Ask for feedback. Before submitting, even after how many times you read your personal statement, getting feedback from others is necessary. Ask how they understand your essay and ask if they have anything to comment on revisions. If in case they provided you valid ones, then go ahead and do so.
Other information that matters. There are some institutions, private institutions like ACGME that sets standards to US graduate medical education, both fellowship and residency, programs and as well as the institutions that are sponsoring them and renders accreditation decisions that are based on compliance with these standards. This can be a huge help to aspiring professionals as the quality and standards in the field of medicine improved, thus making them equipped with everything they need to progress their career.
Your personal statement is highly important and can be the deciding factor for many anesthesiology residency programs so make sure you do your best here!
You May Also Like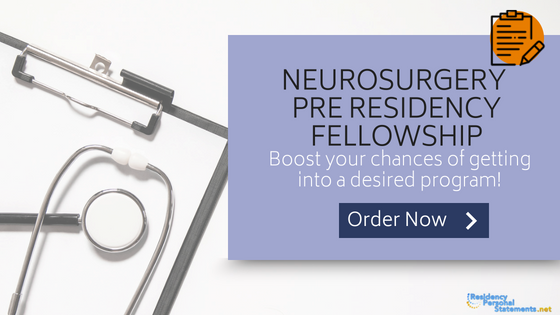 Overview of Neurosurgery Pre Residency Fellowship The neurosurgery pre residency fellowship provides the opportunity for students to immerse themselves in clinical and teaching activities. Fellows are supervised by well recognized and respected members of the faculty and they receive extensive instruction and insight in their prospective fields of interest. Clinical and teaching activities provide the […]
Read More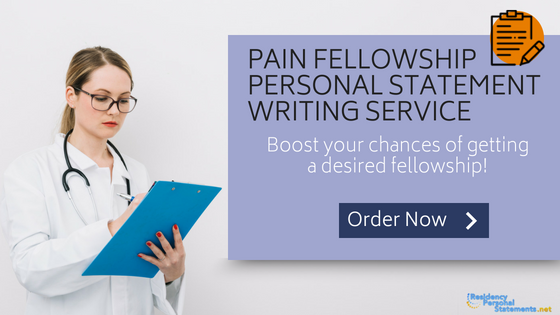 December 04, 2015
942
2440
Are you thinking about applying for pain fellowship? For those who are interested in a fellowship program for pain management, you need to fulfill the requirements first. Aside from a duly accomplished application form, you also need to submit your recent curriculum vitae, dean's letter from your medical school, photograph, USMLE, letters of recommendation, and […]
Read More