How to Write a Residency Personal Statement with Our Help
Writing a personal statement for the residency is not a simple step. However, this step plays a pivotal role in your application process. Your personal statement should be written perfectly in accordance with the guidelines and rules of the particular institute. Also, you need to keep in mind that particular programs have application requirements as well, so application papers for pediatric and radiology residency programs have some specifications. Besides, your statement should show your skills and describe your achievements. Therefore, writing a really persuasive personal statement is a difficult task.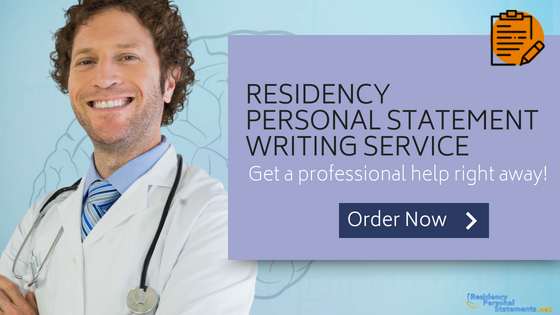 Our personal statement writing service is ready to help you. You will definitely persuade the admission committee that you are the most suitable candidate, thanks to your strong residency personal statement. Besides, you can ask our professional writers for help by following a few easy steps:

Fill Out the Order Form
When you proceed to our order form, you will be asked to insert your personal information. In addition, there is an option to upload files, which will help the writer analyze your professional background. It includes previous resumes, essays, lists of accomplishments, and anything else that can make the writer understand how to compose your personal statement best. It is a quick and simple step that should not take you more than ten or fifteen minutes.

Make the Payment
The payment form is the next step in the ordering process. You may pay for the service using a credit card. Besides, we have a fair refund policy. If you are not happy with the residency personal statement delivered, we will do our best to fix it, as your satisfaction is our primary goal. Please remember that our personal statement writing services do not share your private information with anyone.

Log in to Your Personal Account
We will provide you with login details using which you may get access to your personal account. Afterward, we start the process of composing your residency personal statement. We will analyze your information and assign a writer who is an expert in your field of study. The writer will scrutinize any provided supporting documents. If the writer needs more information to begin writing your personal statement or admission essay, they will contact you. Our writers are committed to quality, and they will create a document that represents you accurately.

Review Your Draft
Our writer will send you a draft of their work, which you can look over and then make some comments or express your preferences. You are not obliged to accept a draft as it is: simply tell our writer what you want to be corrected or added, and they will gladly tailor it to your specifications. Our writer will constantly keep you updated on the status of the draft so that you can be aware of the stage at which the personal statement is and can make suggestions.
Download the Final Document

You may download your residency personal statement once all revisions are made. Enjoy the final document, and see the chances of the successful residency application have increased!
Our qualified writers will help you to create winning application papers for the desired program and will get you noticed by the admission board! Writing a personal statement for the residency with our help is a piece of cake, see it with your own eyes!