Writing a Perfect Personal Statement Nursing
If you have high grades, you will not necessarily get accepted to the nursing program you have chosen. Your personal statement ERAS actually must make you seem out of the ordinary in the eyes of the committee. Your nurse practitioner personal statement must persuade the reader that you have a genuine desire to be a nurse and that you will make use of what you will acquire.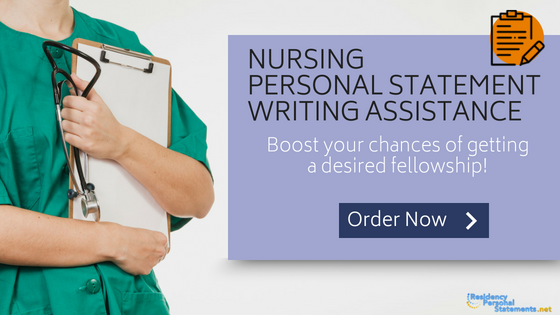 To reach your goal, you have to thoroughly work on the following things to make an impression on the reader:
Make the reader understand why you would like to become a nurse.
Justify why you have opted for that particular specialty. A personal statement for mental health nursing will include different reasoning in comparison with a child nursing personal statement. Every nursing personal statement must be relevant to the respective specialty.
Demonstrate how your experience has made you ready for what you will encounter in the program you have opted for.
By providing examples, convince that you are suitable for this field.
Indicate what you expect your career progress to be.
You don't need to say what a nurse's job entails in your personal statement. Focus on what you have already accomplished and how that makes you closer to your career in nursing.
I observed nurses taking care of people who they were not acquainted with because it satisfied them both personally and professionally. When my grandmother was ill, a nurse looked after her. When I born my children, a nurse looked after us. When my husband was told that he had cancer, a nurse looked after him. When we got to know that his cancer had been cured, a nurse shared our joy. Nurses are always out of sight of the public, ensuring that everyone is taken care of without special praise for their contribution. Nurses are undoubtedly invaluable.To make a paragraph a bit more powerful, you may give an example of what a nurse did and that really influenced your life.
I have always respected nurses very much, but I have never supposed that I could become one.
follow this career path
When I entered college, I did not know what I wanted to become. My friend got enrolled in our local community college intending to get her associate's in the Occupational Therapy Assistant Program. I thought: "Why not?" So, I gave it a try, and it was the right choice. I felt that feeling that I have always gotten in the presence of a nurse.
What feeling have you always gotten?
I felt like I did something meaningful.
What made you feel that way? Give several examples.
My career in occupational therapy took approximately six years. Later, I decided to change my path and became a stay-at-home mom. After my children grew up, I understood that it was time to develop the career that I wanted. Thus, I returned to school to get my bachelor of science in nursing degree. Now I am full of gratitude for the experience that I had, and I cannot think about another career for myself.
What experiences did you have? Strengthen this paragraph.
I have a thirst for learning, and I consider that your program can satisfy it.
It is a weak sentence because most people associate thirst with something uncomfortable or negative. Consider using a different phrase.
I would not like to give up learning. I would not like to give up enhancing myself as a parent or a wife, so why not continue self-development in my career? I always wish to look after anyone in need. Graduate school is the next step that will get me to the point where I can always use my skills and knowledge to help people.
Wordy and redundant. Consider rewording.
I want to become a good nurse and fulfill my potential finally.
To enhance your nursing personal statement, our writer will ask you to reply to some questions.
What Not to Include in Your Nursing Personal Statement
If you have read many personal statement samples nursing graduate school, you have noticed that the best ones are considerably different from one another. The best personal nursing statements are unique and adapted for the program being applied.
When writing your personal statement for USMLE residency, there are some things to do and not to do:
Write something unoriginal and banal. Include an anecdote about you, thanks to which you can tell a story rather than list down things from your resume.
Don't forget to express why you want to be a nurse. They will accept someone with true passion rather than someone who is only looking for a job.
Don't omit relevant information. If you used to volunteer, make sure that information about it is included in your statement to show your devotion.
Never use clichés and platitude. For instance: "I would like to help people…"
Don't use slang or acronyms
Prove your skills by using examples
Stay positive
Don't include any irrelevant info
Make sure there are no mistakes. Proofread thoroughly.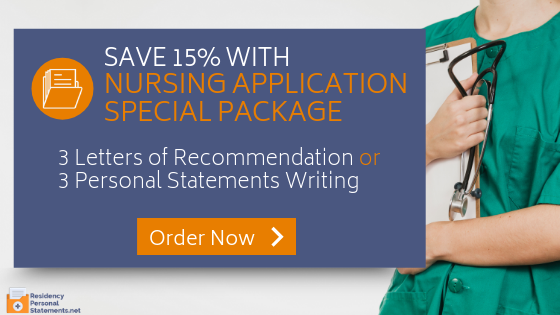 Advice on Personal Statement Nursing School Writing
Personal Statement for Nursing Graduate School
Acquiring your degree as a nurse is a serious achievement. The next stage is a sterner challenge for you. If you intend to get enrolled in a nursing program, you have to compose a brilliant personal statement for nursing graduate school. The following are tips, guides, and noteworthy notes for creating your own personal statement. You can also read about 
Johns Hopkins Nurse Residency
on our site. Personal statements for nursing graduate school are composed to convey your interest in the program and express that you are the best applicant. It is often called a nursing graduate school essay because it narrates about your skills as a nursing graduate and your passion and suitability for such a program.
Personal statement for Nursing Program
A decent personal statement for the nursing program must be composed in a sincere and personal manner. Some people are endowed with the ability to create such a nursing personal essay, and some are not. We have a team of professional writers who are specialists in composing magnificent personal statements for nursing programs and will certainly craft a professional personal statement for nursing that you are required. You only have to provide us with info on how you want your personal statement for nursing to be composed.
Personal Statement for Nursing School
A personal statement for nursing school can be difficult to write, especially if you don't know where to begin. We recommend beginning a nursing grad school essay with something that will grab the attention of the reader. Highlight your interest in enrollment in the program and what you can do to improve yourself as a student. Some applicants mention their plans for the future in their personal statement for nursing school. It is pertinent if connected with the program you want to be accepted to.
Personal Statement Nurse Practitioner
In your writing, don't forget to think like a nurse. Think about what a nurse student would say to the admission committee to get selected. If you are having a hard time composing your personal statement nurse practitioner, you can always rely on us. We excel at creating nursing school personal statements as well as 
residency letters of recommendation
, and we have already assisted many applicants in a multitude of fields.
We Can Write Top-Notch Personal Statements for Nursing Targeted on Various Subspecialties
If you need assistance with composing a personal statement for nursing, we are here to lend you a hand. We offer a variety of services to assist you with your application and can write fabulous documents targeted on different nursing specialties, such as:
Child Nursing
Mental health nursing
Adult nursing
Cardiac care
Nursing case management
Critical care
Dermatology nursing

Family nursing
Emergency nursing
Flight/transport nursing
Diabetes nursing
Correctional facility nursing
Clinical nursing
Domestic violence nursing
For more information and the best personal statement, check out our website and order form.
Become a nursing school student with a fabulous personal statement!