Residency Personal Statement Help
Experts from our residency personal statement writing service insist that a personal statement can be a deciding factor in being accepted into a medical residency program, medical school or fellowship and writing it for inclusion into a residency application can be a difficult task. If you want to become a radiologist, pathologist, cardiologist or family doctor, then a good personal statement is an essential part of your application.
Whether you are an international student, an individual seeking a competitive edge over other applicants or someone who has no idea where to even begin, creating a personal statement can be a challenging task. You have only one chance to make a great and favorable first impression! Our team of professional writers can write a great residency personal statement that will help you stand out from all other applicants. Consider a residency application personal statement from our small but dedicated team of professional writers to jumpstart your career!
How Important Are Your Residency Statements
Residency statements are just one part of your application, however by far they are often the most important. Many of the other applicants will have similar qualifications and experience to you, so your personal statement is going to be the only method that you can use to make your application stand out from the crowd. However, writing a personal statement for residency that is going to be effective is not simple at all.
Many applicants can struggle for a long while with their writing and still submit a statement that they are unhappy with. People are simply not sure about what they should put within their statement and how to craft something that will truly get them noticed. This is why so many applicants will turn to professional residency personal statement help.
What Should Your ERAS Personal Statement Include?
While every personal statement must be as unique as the person writing it, there are some areas that you must always ensure that you cover to show the committee that you are the right person for the program. These will usually include all of the following: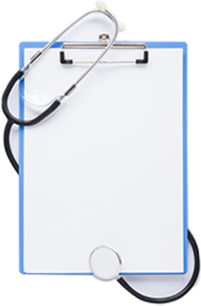 Why do you have a strong interest in the field in which you are applying? What got you interested and how have you developed that interest?
What skills and other attributes do you have that will ensure that you will be a success in this field?
What are your future goals for your career in this field? Why are you applying to this specific residency program and not another?
Residency Personal Statements by the Expert Writers and Proofreaders
The competition to get into a post-graduate residency program is intense. The number of federally funded residency programs has remained capped since 1997 and there is no sign this will change in the near future, despite the increasing numbers of first-year medical students and, therefore, the number of residency application personal statements.
Although medical organizations are pushing our government representatives to create more residency spots, this will not be achieved in the short-term. Any changes in federally funded programs can only be realized in the long-term and the competition increases every single year. There are a limited number of spots and US medical grads usually finish medical school with an average $200K student loan debt. Currently, there are probably over 100,000 medical school graduate training in a residency program.
It can be very difficult for a medical student to produce a professional medical residency personal statement not only because of the format, but the time and input required to write one. Students not only face a large debt but also lack the time to sit down, brainstorm and write an effective statement due to a busy personal or work schedule.
A proper personal statement is similar to a resume in that it follows specific market guidelines. In addition, medical students are not trained in how to market themselves upon graduation. Like a professional resume, a personal statement demands a combination of creativity, technical writing, and knowledge of employer expectations. That is why a good surgical residency personal statement is supposed to cover other points then, for example, the one for dermatology. This is where Residencypersonalstatements.net can help U.S. medical grads achieve success! Not only can we help you write the best personal statement for residency ever, but we can also do much more for you! We know how important a well-written residency personal statement is to your career success and we sincerely want you to succeed!
What ERAS Application Documents Can We Help With?
Our specialists are highly experienced with all aspects of the residency application and can support you with all of the different documents that you may need. This can include all of the following:
Personal statements Writing personal statements for residency is a hard task, but our specialists will make it easy for you. They work directly with you to make sure that your writing will fully reflect just what the committee will want to see. Writing is unique and always to a high standard to get you noticed.
CV or Resume Just as with a job you will need to ensure that your resume perfectly reflects just what they are looking for. Our specialists know how to draw out that information and to present it in a way that will be obvious to the reader.
Letter of Intent Our specialists can make sure that your reasons for application are clear and compelling and make your letter stand out from the many others that will be read. We work with you to ensure that you will get the best results and you will always receive a letter that is unique and well written in perfect English.
Letters of Recommendation A good reference can go a long way to helping the applicant win a place. However, they are far from easy to write. It is not just a matter of what you say, it can also matter what you fail to say. Our specialists will work with you to ensure that your will submit an LoR that will be highly effective for the applicant.
For What Medical Levels Can We Help You to Write Personal Statements?
We are able to provide you with all forms of personal statements that you may require for your applications. These include all of the following:
Residency
Personal Statements
Our residency personal statement writing services can help you to submit a statement that will fully impress the committee that will review your application. Our writers fully understand the specific requirements of applying through ERAS and how to make your statement make you memorable.
Fellowship Personal
Statements
If you are ready for the next step in your career then you will already know that finding a fellowship place is going to be tough going. You have to really ensure that your statement puts you in the best light and this is where our professional help comes in. Our experts have helped many others submit a statement that is going to get you noticed.
Observership Personal
Statements
Getting onto one of these programs can often require you to provide a personal statement. Our specialists can provide you with all of the support that you need to write a statement that will clearly state your motivations and reasons for needing to be accepted onto their program.
Choose My Level
Our Residency Personal Statements Are All About Quality
Our staff of professional writers know how to write a great residency personal statement. They all undergo rigorous training specifically tailored for writing and editing personal statements and combine practical experience with unique insight, creativity, and research into what admission review committees are looking for. Our professional personal statement editors edit hundreds of personal statements every month regardless of which field or desired program you are applying to.
Every personal statement is unique because all of our clients are unique! Each personal statement is written to represent our clients' individuality, ability, and skill-set. Our professional personal statement writer service can help propel you towards your career success! Our expertise in emergency, cardiology, psychiatry residency personal statement writing and much more has helped a countless number of graduates achieve success all around the globe.
Entrust Our Personal Statement Writers
Our writers' goal is to get you into your desired program! We know exactly what to write and how to write it! When you hire us, we will work effectively, professionally and productively to produce the highest quality products available online! According to our knowledge, the percentage of our clients who have successfully been accepted into their desired programs is close to 100%!
Our professional personal statement writers know how to take your information and highlight your best assets! We have written a residency personal statement for almost every specialization! We can save you time, money and energy so you can be free to work on your personal development rather than spend hours writing a personal statement through trial and error.
Our Residency Personal Statement Services
We can help you stand out from all other applicants with a professional and effective residency personal statement! Here are some highlights of our personal statement services:
We produce well written, concise and effective personal statements for residency.
We focus on your best assets, promote and market them to sell YOU!
We offer excellent customer service support from inception until finalization of your order.
We make sure your residency personal statement highlights your individuality!
We can proofread and edit your existing residency personal statement
With Us You'll Get
With Us You'll Avoid
On Time Delivery and Proper Revisions
Free Communication with Writers
Flexible Discount and Reasonable Prices
100% Satisfaction Guaranteed
Poor USMLE Test Results
Low Quality IMG Personal Statement
Professionalism Issues
Disciplinary Action
When you order a personal statement residency requires from us you not only receive access to some of the best professional writers and editors, but also the best available customer service! When writing your residency personal statement, our writers strive to make it look and sound amazing! Our goal is to provide you with a writing service that not only meets but exceeds your expectations. If you have already written a residency personal statement on your own but are doubting its effectiveness, then order our professional personal statement editing service and our editors will turn it into an outstanding document! We take great pride in knowing that our clients have obtained residency training positions with our personal statements, despite the enormous competition.
Choose Our Residency Personal Statement Services
We hire only the best writers – they specialize in writing personal statements for all medical fields of expertise.
Our prices are very competitive and affordable compared to other writing services.
We know the process that admission boards incorporate in selecting residency candidates.
We know exactly what admission committees are looking for in an applicant.
You have direct contact with your writer throughout the process.
We revise your residency personal statement until you are completely satisfied.
We never duplicate residency personal statements – they are all customized and written from scratch.
We offer a 100% money back guarantee!
At our personal statements writing services, our goal is to provide professional services that will provide you with a residency personal statement that will get you into the residency training program of our choice!
How Can You Get the Help of Our Residency Personal Statement Editing Services?
Whether you need help with writing or editing your personal statement for residency we make the process simple. We give you a stress free and easy way of getting your application completed to the highest of standards:
Complete the order form
This will take you just a couple of minutes to do through our website which can be reached 24/7. Our staff are there ready around the clock to process the order that you make.
Make payment
We keep our pricing highly competitive and display them clearly on our website for all to see.
Login into your personal account
Using login details we'll send you, sign in your personal account using which you may communicate with the assigned writer. They will contact you directly so that they can work with you to get all of the information that will be required to match your statement perfectly to the expectations of the admissions committee.
Review the first draft
We allow you unlimited numbers of revisions so that you will always be fully satisfied with the writing that is produced for you.
Upload the final polished document
Your completed residency personal statement is delivered to you in the correct format on time. It will have been fully proofread and is always accompanied by a free plagiarism report.