What Is the Purpose of a Physician Recommendation Letter?
It is a written document that is a professional endorsement of a doctor's qualifications, skills, and character. It is typically written by a colleague, supervisor, or mentor who knows firsthand the doctor's work and can vouch for their abilities.
A physician recommendation letter provides an objective assessment of a physician's competence and eligibility for certain requirements, such as residency programs, fellowships, medical staff privileges, academic positions, or other career accomplishments. It's one of the main proofs of the doctor's accomplishments, expertise & potential contributions.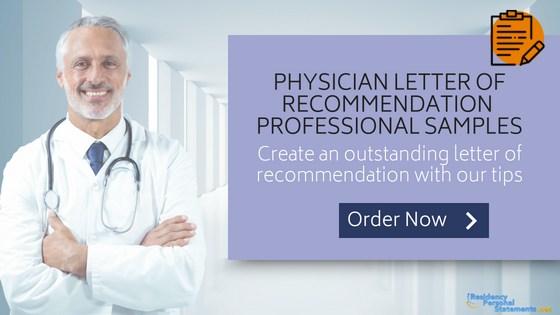 Letter of Recommendation for Doctor – Key Elements
Before we dive into the details of the structure and features of a doctor's LOR, we strongly recommend that you open the sample and refer to it as you go. First, it perfectly visualizes the key points. Secondly, the physician recommendation letter example is a great tool to stimulate your own inspiration.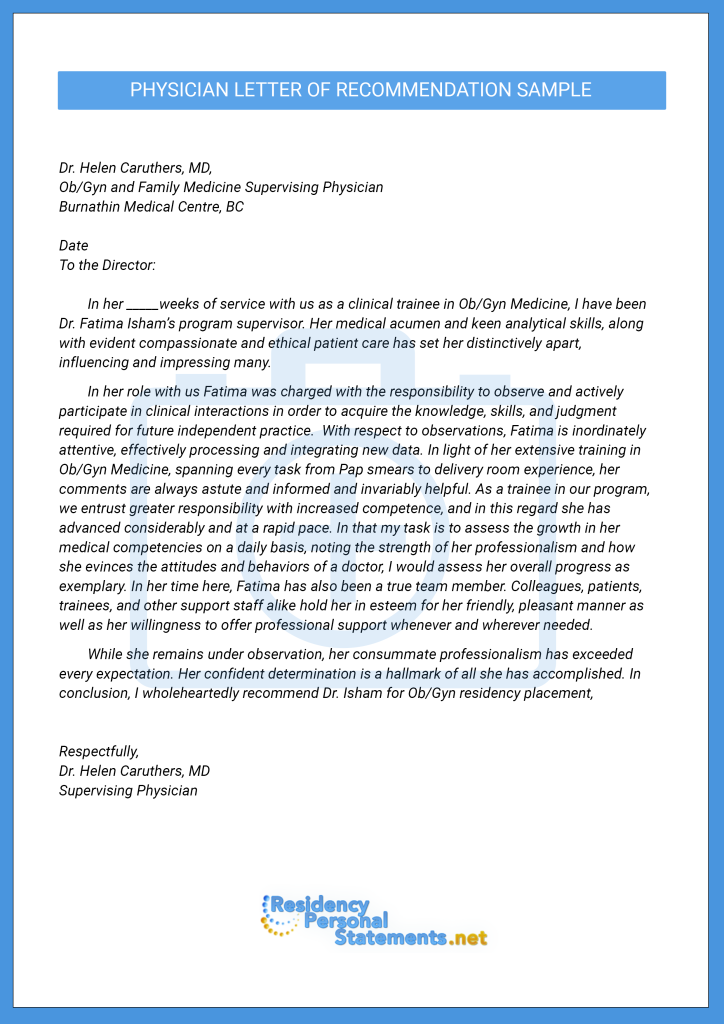 Remember to take notes as you study the example. Compliance with these points can also help.
Introduction:
Professional and cordial salutation, addressing the recipient appropriately.
Clearly stated the purpose of the recommendation letter for doctor and the relationship between the recommender and the physician.
Background and Context:
A brief background of the doctor, including their name, current position & any relevant professional affiliations.
The duration and nature of the recommender's relationship with the physician.
Qualifications and Expertise:
The physician's educational background, degrees, certifications, and training programs completed.
Any specialized areas of practice or research in which the doctor has excelled.
Accomplishments and Contributions:
Note that these points of the recommendation letter for a doctor should be adapted to the application purposes. E.g., focus on achievements in the research field if the candidate wants to apply to a research-centered program.
Significant achievements including publications in reputable journals, presentations at conferences, or awards.
Any research projects, clinical trials, or innovations in which the physician has been involved.
The impact of the doctor's work on patient outcomes, healthcare delivery, or medical knowledge advancement.
Personal Qualities and Professionalism:
The physician's interpersonal skills, including communication, empathy & teamwork.
Specific examples or anecdotes that demonstrate the doctor's positive qualities.
Conclusion:
Summary of the critical points reaffirming the letter of recommendation for doctor.
Contact information of the recommender.
Expression of confidence in the doctor's abilities and potential.
Length & Format of Letter of Recommendation for Physician
Always clarify the word limits and requirements regarding the format. You can do this by exploring writing prompts and examples from the admission board or asking the officials directly.
Regarding the ideal length and format of a physician letter of recommendation medical school generally, we recommend keeping it concise and focused, typically one to two pages. Ensure the letter is well-organized, with clear headings or paragraphs for each essential element. Use professional language, maintain a positive tone, and proofread to eleminate errors before submitting the final copy.
Helpful Tips on Preparation Recommendation Letter for a Doctor
The main hack you can use while preparing LOR is to use relevant examples made by experts well-versed in creating such application documents. However, you still should customize it to your recommendee and address the officials' requirements regarding physician letter of recommendation writing.
Establish the Context
Identify the letter's intended recipient and conduct thorough research on the specific requirements and guidelines they provide. This includes understanding any particular areas or qualities they seek in the doctor candidate – clinical skills, research experience, leadership qualities, or commitment to patient care.
Determine the specific purpose of the letter of recommendation for physician – residency application, a fellowship program, a job application, or any other professional opportunity.
Next, review specific guidelines, examples, or prompts the recipient provides. These guidelines may outline the letter's content, format, or length expectations. To further enhance the effectiveness of your recommendation, it is vital to understand and address the evaluation criteria the recipient will likely consider.
Gather Accurate and Comprehensive Information about the Physician
To understand the doctor's background and qualifications comprehensively, start by obtaining their curriculum vitae (CV) or resume. This document will provide essential details about their education, training, professional experience, certifications, and licenses.
Review their professional achievements to include in a physician recommendation letter, such as research publications, presentations, awards, or grants. It is essential to familiarize yourself with the physician's clinical skills, areas of expertise, and any specialized training or fellowships they have completed.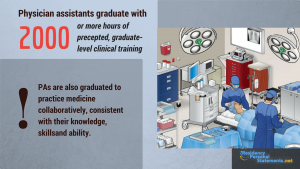 Communicate with the Doctor to Collect and Clarify the Necessary Details
Initiate a conversation with the doctor to delve into their goals, aspirations & the specific context helping understand better the intent of the physician assistant letter of recommendation example.
Feel free to request additional information or specific examples highlighting the physician's accomplishments, contributions, or personal qualities. It is also essential to seek clarification on any aspects of their background that may require further elaboration or explanation.
How to Enhance the Quality of a Letter of Recommendation Physician
When crafting a letter, it is vital to maintain a professional & formal tone throughout the entire document. This entails using appropriate language conveying respect for the recipient and the recommended doctor. Furthermore, it is advisable to utilize specific and descriptive vocabulary that effectively showcases the physician's expertise, skills, and achievements.
The goal of a particular sample letter of recommendation for physician is to present the doctor's strengths and positive attributes in a clear and accessible manner. It's also crucial to emphasize these qualities without exaggeration, as honesty and authenticity are highly valued.
Address Any Potential Concerns or Weaknesses
When addressing a physician's profile, it is important to openly and honestly acknowledge any potential concerns or weaknesses, such as gaps in employment, academic challenges, or disciplinary actions. Discuss with the doctor how these concerns can be framed constructively and supplemented with other positive attributes in the requested physician assistant letter of recommendation sample. Furthermore, offer valuable suggestions or advice on how the doctor can address and overcome any perceived weaknesses.
Check Out Pro-made Examples to Simplify the Process
Accessing a diverse range of examples can significantly assist your writing process. Our collection comprises samples crafted by seasoned professionals who have successfully guided numerous applicants toward their goals. By exploring physician letter of recommendation examples, you can select the one that aligns best with your specific requirements.
Moreover, don't limit yourself to just one or a few sample categories! There is a wide selection of examples from different programs and fields. Perhaps a better solution would be to seek some doctor's samples according to your own criteria or even request help finding what you need.
Proofread a Physician Letter of Recommendation Carefully and Get Help
Proofreading and editing are vital in refining the LOR, ensuring its clarity, coherence, and accuracy. To achieve this, reading through the example of a letter of recommendation physician multiple times is crucial. Check also the content flow and logical narrative. Reviewing sentence structure, grammar, and punctuation is essential, ensuring proper subject-verb agreement and coherence.

Lastly, obtaining feedback from trusted colleagues or mentors is highly beneficial. Sharing the recommendation draft lets one get valuable input on the letter's overall tone, content clarity & effectiveness. And, of course, feel free to turn to our experts' assistance when needed.
If you struggle to craft a winning physician letter of recommendation, trust our experts, who will exceed your expectations!
Order now