Fellowship Application Help – Step by Step Guide

Do You Need Help with Fellowship Application?
During the last year of application, there were almost 11,000 applicants actively using ERAS and the Match for fellowship places. Of that 81 % were matched to a place with a fellowship. Whether you are applying for a pain fellowship or one in cardiology your application will go through the Electronic Residency Application Service (ERAS) and places will be awarded through the NRMP Fellowship Match.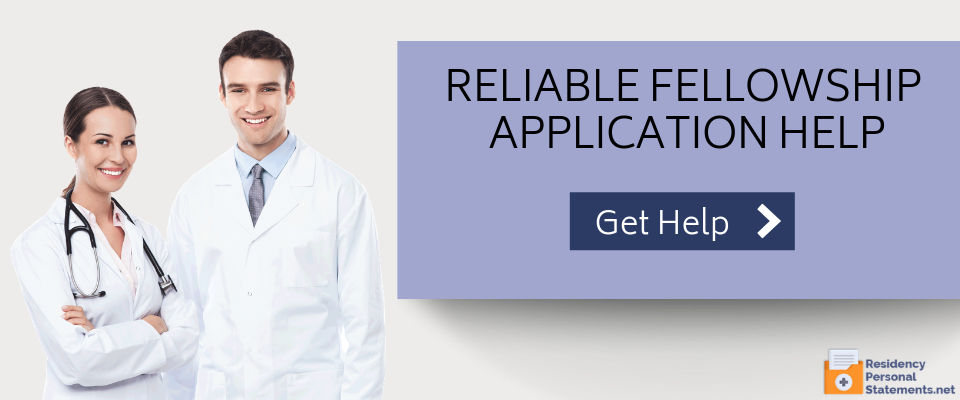 To get the program of your choice you will have to work very hard at your application. Very few applicants will receive their first choice and many will apply to upwards of a dozen places to try to be sure of getting a place at all. Your application must be able to fully impress the admissions committee that will review your application.
Our professional help with fellowship application can support you fully with all aspects of your application from letters of recommendation through to that all-important personal statement. We offer our support through staff that is both highly qualified and very experienced in making applications for fellowships. We are confident that you will be able to proud of the application that you make with our support.

What Is Required for Your Fellowship Application?
Whether you apply through the CaRMS or ERAS you must ensure that all of your application documents are completed to a high standard and accurately. You will need to ensure that you impress the committee reviewing your application so that they see you as a superior applicant that they will want to recruit for their program. Only then will you be highly ranked for the match.
The following are some of the documents that you will need to have completed within ERAS:
Personal statement: often one of the most important parts of your application this must be able to show not only your suitability for a place but your dedication to your field. Our fellowship personal statement writing service can help you to ensure that your statement will truly stand out from the many other applicants.
CV: you will need to provide all of your personal data and work history within the electronic application form that is provided. Our fellowship CV writing service will help you to show that you have all of the required skills and experience required for the post you are applying to.
Letters of recommendation: having someone else say that you are an ideal applicant that will excel in your intended field is a huge boost to your chances of success. Our professional fellowship letter of recommendation writing service can help you to ensure that any recommendation letter for fellowship you write will be highly effective.
Educational Commission for Foreign Medical Graduates (ECFMG) report: this must clearly show that you are qualified to continue your education within the US.
USMLE transcripts: your US Medical Licensing Examination must be passed if you are going to be able to practice in the country. Our specialists can provide you with coaching and practice exams so that you can enter your exams with confidence.
Timeline for Your ERAS and Fellowship Match
Making sure that you get things done on time is vital if you want to ensure that you get your application considered. The following is the timetable for your fellowship application:
June 6th: Get your MyERAS token through EFDO so that you can open your account and upload your information.
July 6th: Applications are made to July application programs
Nov 22nd: apply to December application programs
December: Match for July application programs
May: Match for December applications

How Can Our Fellowship Application Help Support You?
If you need observership application help through to fellowship support our professionals are here to support you. We know just how your application through ERAS and the NRMP Match are made and what each program expects to see. Our professionals hold postgraduate degrees relevant to your application and have many years of experience. They work directly with you to draw out the information that the programs really want to see from you.
All of the work that is performed through them is tailored precisely to your application and will be totally unique to you. We do not provide any form of copied material nor do we simply complete letters and statements using generic templates. Your original writing will be attention-grabbing and completed to your full satisfaction. You benefit from unlimited revisions until your application is something you can be proud to submit. We also ensure that your work is unique and error free and offer free proofreading and a plagiarism report for every service that we provide.

Get the placement that you are seeking with the professional and reliable support of our fellowship application help.