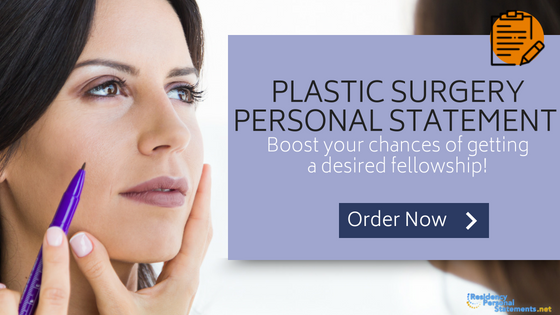 In the surgical professional one of the most competitive fields to get into is plastic surgery. When attempting to get into a career in plastic surgery, one of the most important things that you need to do is get into one of the top plastic surgery residency programs. However, these plastic surgery residency programs are extremely competitive and difficult to get into. This is why when you apply to any plastic surgery residency program you need to submit the perfect application.
There are a number of things that go into an ideal plastic surgery residency program including an application, resume, letters of recommendation for residency and of course the personal statement. Plastic surgery residency programs look for quality personal statements that will help students stand out from one another, in fact the personal statement is often used to make a decision about a potential student.
Where to Apply for Your Residency in Plastic Surgery
Getting the best training and securing your future will mean getting accepted onto one of the better plastic surgery residencies. The following are some of the top residencies to apply to with your plastic surgery personal statement:
Plastic Surgery Residency Personal Statements: What to Include
When students write a residency personal statement admissions counselors will look for them to have a number of things. The statement should be well written, professional sounding and free from errors. Of course, the statement should also quickly tell the admissions boards who you are as a student and why you will be successful in their program.
It is important that the personal statement is also specific to the program you are applying to so the program can see a student's dedication. When a personal statement has these things in it, you are much more likely to get accepted into your perfect program.
How Should You Structure Your Plastic Surgery Personal Statement?
While your personal statement plastic surgery should be tailored to the expectations of the program that you are applying to it will always follow a structure similar to this:
Explain your motivations and reasons for studying plastic surgery and what steps you have already undertaken to pursue it.
Show why you are going to make a good plastic surgeon, show the personal qualities and skills that are going to support you.
Tell them what you are particularly looking to gain from the residency program as well as what you will be contributing personally.
Describe to them how you see your own short and long-term career goals redeveloping.
Personal Statement Writing for Your Plastic Surgery Residency Application
If you want to make sure that you submit the right type of personal statement for your plastic surgery residency application, then we can provide you with the professional assistance you are looking for. This is because we have a team of professional writers on our staff who specialize in writing personal statements for all types of medical professions. They can create an engaging personal statement that will get the attention of the admissions boards. In fact we guarantee all of our services so you can rest assured that you are getting a quality essay that never includes plagiarized materials.
Choosing ResidencyPersonalStatements.net for Plastic Surgery Residency Personal Statement Service
Using our professional personal statement writing services is a great way to make sure that you are submitting a personal statement that will really get you noticed by admissions boards. We not only have a team of professional writers to help you create these statements, but we also have quality customer care representatives to make sure that you are completely satisfied with our professional personal statement writing services.

Our Plastic Surgery Residency Personal Statement Help Is Guaranteed
When we help you write your personal statement plastic surgery we pair you with a fully qualified and experienced expert in your field. They are going to work with you and use their program knowledge to ensure that your ERAS application for plastic surgery residency is done perfectly. With our support you gain all of the following:
Originality: we don't use generic templates or copy, your personal statement is written from scratch according to your needs in an attention-grabbing manner and is delivered with a plagiarism report.
Perfection: we provide free proofreading on every service that we offer so that you can be sure that all typos and other issues are eliminated.
Quick: your work will be delivered to you within the window that was agreed when you make your order.
Full satisfaction money back guarantee: if you have any issues that we cannot fix you are entitled to a full refund.
Get in touch now and ensure that your plastic surgery personal statement is written to a standard that will get you noticed and ranked!