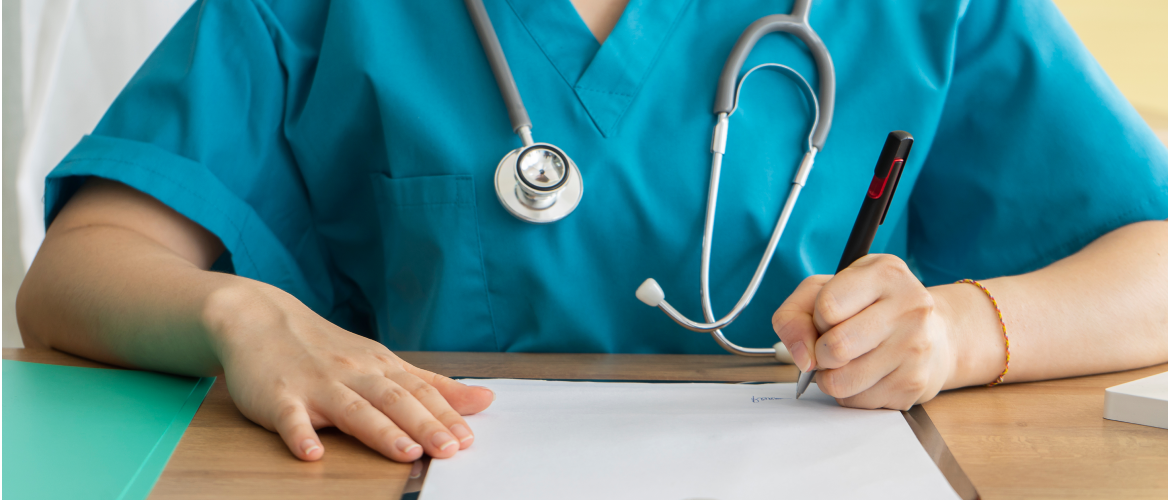 How to Write a Residency Personal Statement: The Basics
After your hard work in med school, it's time to secure residency to take your career a notch higher. Residency slots are competitive, and a contender has to dig deep to earn a spot in their preferred program.
As you may already know, a personal statement is crucial in any application, and a good one can make a difference. You might have questions like how long should a medical residency personal statement be. But since you've probably already written a personal statement to get into med school, let's refresh your memory.
Is there a perfect formula to write this application document? There isn't one, so take some of the pressure off. However, you can write an impactful one by understanding the basics and applying amazing tips for residency personal statement we've prepared for you.
What Is Residency Personal Statement
A residency personal statement is an essay where you write about your skills, attainments, and personality to potential residency programs. It serves as a platform to express your interest in a particular vocation, justify why you should join it, and highlight your career aims.
Why is it imperative to master how to write residency personal statement? Most other application documents provide basic information such as grades and proof of basic qualifications. Most students share similar qualifications, so the screening committees often have difficulty determining who'll be an excellent addition to the course.
It's where a personal statement comes in; it gives them more information, such as your personality, motivations, values, and experiences. It is basically an in-depth preview of the individual you are, something they cannot determine from a resume.
So, before wondering how long should a residency personal statement be and how to write it, here's a checklist of what you should incorporate into the paper.
Notable moments from your med school journey.
Your significant qualities and abilities and how they make you a better medical practitioner.
Any work experience or volunteering.
Your future aims.
People who inspired you, e.g., mentors, family, and professors.
Reasons that drew you to this occupational line.
Major accomplishments or accolades in your life.
Reason for the desire to join that specific training.
Before learning how to write a residency personal statement, you'll have to take some time to deliberate about all the above and things that have contributed to your wanting to take your chosen career path.
How to Write Personal Statement for Residency: Structure & Outline
An effective way to approach a residency statement is to treat it like you write an essay. It ensures a good structure to make your document easily readable. While diverse approaches exist in this regard, here's how you can keep it simple and still produce one they'll enjoy reading.
Open with a Captivating Intro
Your main aim is to draw in the reviewers early on, and you can achieve it with an anecdote. Get them engrossed early on so that they anticipate reading the rest of the piece. You can also make it about your chosen field or present some background info.
Create a Compelling Body
The body segment is where you write all the things we highlighted in the previous checklist. It's the most comprehensive section, so plan the number of paragraphs you'll have depending on the required length of residency personal statement. Describe why you joined the specialty and the involvements and aspects which contributed to choosing the field. Also, write about the previous field contribution, internships, volunteer involvements, electives, rotations, and research you participated in.
Close Crisply
As the final section of the personal statement, the conclusion should tie it all together. Highlight what you aim to achieve with the training and what you'll contribute if selected. Summarize your strengths and future goals or aspirations as a resident.
The Right Length of Residency Personal Statement
Length is often problematic because many residency applicants often want to include everything when write their statements. But there's no need to make it so lengthy that you lose the reviewers' attention or too brief that it does not provide adequate information.
So how long should a personal statement be for residency? We recommend aiming between 700 to 900 words. This volume gives you enough room to include the important things and still make it readable. However, read the application requirements before you'll write and stick to the specified word count if provided.
Special Tips on How to Write a Personal Statement for Residency
You need to be willing to do more to achieve a marvelous residency statement. So, here're effective ways to go the extra mile and obtain the desired effect.
Make It About You
Keep the main focus on yourself. While others might have contributed to getting where you are, the reviewers are only interested in you. Write with a focus on what you've achieved, your interests, and your involvements, and don't be afraid to go into detail within reason.
Make It Flow
While learning how to write a personal statement for residency is important, crafting a good one will involve some skill. Organize your ideas to achieve a logical flow that makes the document easy to read. Make your paragraphs transition seamlessly.
Be Yourself
Don't try to impress the reviewers using jargon and fancy terms. Write, expressing your genuine passion and interest in joining that particular program. Also, don't copy other people's styles or experiences. It might make it difficult to fulfill the specified word count.
Proofread and Acquire Feedback
After completing the personal statement, proofread it to identify any errors or nonsensical phrases and fix them. Then, solicit feedback from people you trust and who understand how to write personal statement for residency from experience.
Dealing With Red Flags Residency Personal Statement
Every student is different; while some have spotless education records, others might have some red flags. They include things like abandoning a program previously or maybe some gaps in time when one took a break in med school. The admission panel will see these things in your request to join the training and may have some questions. And the personal statement is the place to explain these gaps.
You can roll the dice and hope it won't affect it much, but it's better to learn how to create a red flags residency personal statement. Use a few statements to address the red flags, especially for an ERAS application. Don't make excuses; address them and explain how you've matured. Note that red flags don't mean minor things like getting a poor grade or having poor attendance at some point.
Need Extra Help With Residency Statements? We Are Here 24/7!
Creating a residency statement might not be easy, even if you read dozens of tips on how to write a residency personal statement. Maybe you don't have enough time to craft a good one, feel it's too challenging, or don't believe in your writing skills. And this is where our seasoned admission experts may help! We provide quality and reliable writing assistance, preparing standout personal statements regardless of the program you will apply to.
Contact us today to get an expert to write an impactful residency application document that will make a lasting impression!
You May Also Like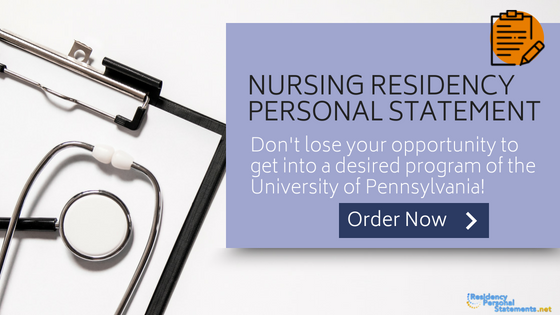 An Overview of the University of Pennsylvania School of Nursing Nursing is one of the most important professions in modern society. The world relies on nurses to keep healthcare systems running. Although this profession is projected to keep growing and the remuneration is impressive, the field is highly competitive and demanding. So you must have […]
Read More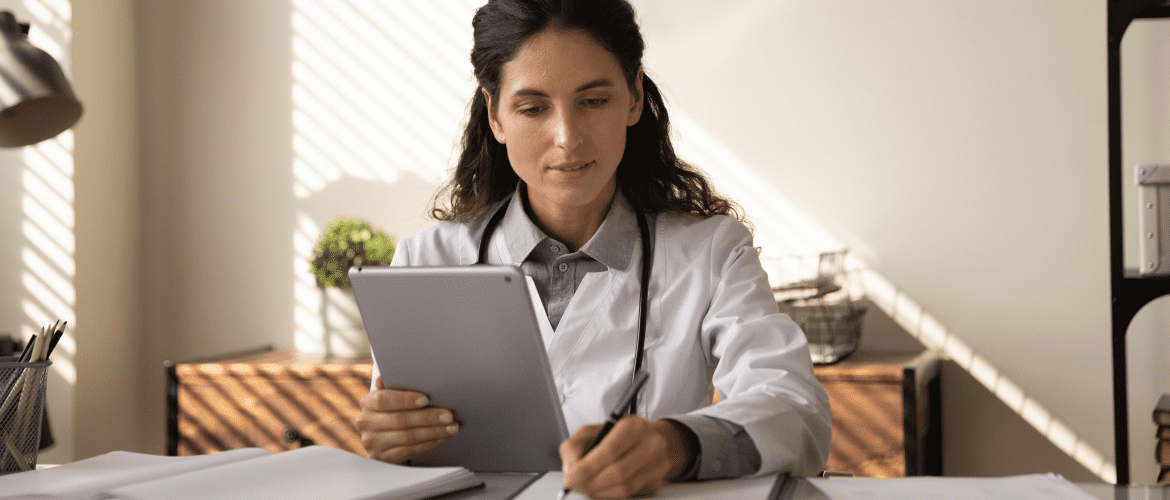 Why & How to Write a Personal Statement for College Applying to college is exciting and hectic at the same time because while there is a lot to anticipate for the future, you still have to nail the application. Among the most crucial documents of any university application is the personal statement, and creating it […]
Read More