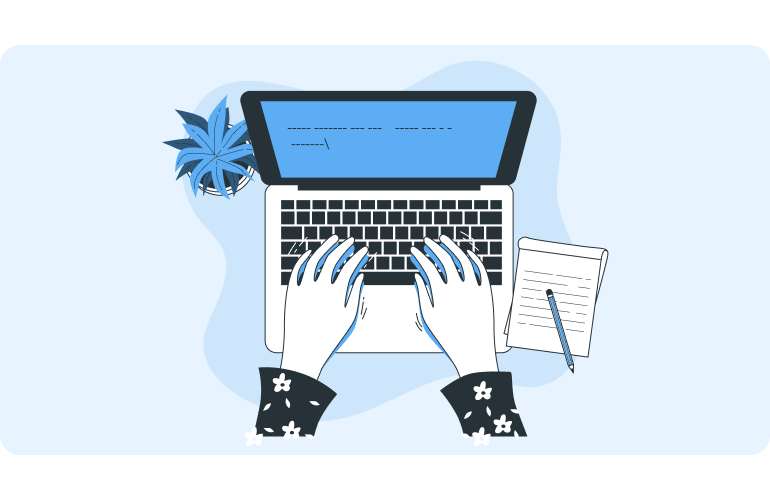 December 09, 2021
4408
11416
Good Recommendation as Essential of the Decision-Making Process
A recommendation letter is one of the most vital documents you can ever prepare. It is a piece prepared by someone who can recommend your work, character, or academic performance by describing your skills, personality, abilities, motivations, and aspirations. Letters of recommendation (LoR) typically come from employers, teachers, colleagues, clients, or professors.
In a typical sense, the letter of recommendation is sent to hiring managers, scholarship award committees, or admissions officers. The documents aid in making decisions regarding the suitability and standing of a candidate. So if you are asked to write a LoR for someone, understand there will be much at stake. This article guides you through how to write a good letter of recommendation.
Several Factors Making Your Letter the Best
Regardless of who the LoR is for and who created it (these are the main factors making the difference between different recommendations), it still has a few rules and things to consider.
     1. The first is structure.
As you explore the many tips and a template for writing a letter of recommendation, you may notice that they all follow the same structure:
Introduction and main thesis, briefly summarizing the purpose of the letter
Clarification of the relationship with the recipient and the nature of your relationship
List of reasons why you are giving your recommendation
A description of your interactions and the abilities of the referee
Conclusion with a general recommendation and contact details of the author.
Signature (preferably handwritten)
      2. The second is the general tone of the LoR.
As with many other application documents, tips on writing a letter of recommendation are often about keeping a formal tone and maintaining a positive attitude. It is still a formal document where familiarity and jargon are prohibited.
At the same time, LoR is a great place to reveal the motives and character of the recipient, as well as help them address some of the gaps and problems associated with a lack of experience or professionalism.
      3. Third, this is the primary purpose of a letter of recommendation.
You will be surprised, but this is not a desire to help the recommended, but an objective evaluation of your knowledge, skills, and abilities, which officials want to receive. This must necessarily be related to the current goals of the applicant and correlate with the possibilities of the position for which they are applying.
How to Write a Letter of Recommendation for a Student
LoR from a mentor or teacher can prove essential when a student applies to a university or job. Some organizations also ask for LoRs when students apply for scholarship funding.
Preparing a letter recommending a student, you act as the candidate's witness to the university or organization. Understanding how to write a letter of recommendation for a student can help the individual distinguish themselves from the pool of applicants. You will be helping someone achieve crucial goals.
Some Essentials to Consider
Having all the vital information will help you create a personalized medical school recommendation letter which perfectly serves the student's purpose. So before you start working, request information about the following:
Academic achievements and relevant scores
Participating in extracurricular activities.
Previous experience of work or volunteering
The desired educational program the candidate is applying to.
As a student wondering how to ask someone to write a letter of recommendation, keep in mind that one of the essential elements of a good recommendation letter is how the document is addressed. If you are unsure about this, you could address the letter to a hiring manager, head of the department, admissions officer, or program director. If the student asks for a recommendation letter to submit to multiple colleges or scholarships, keep your writing general but clearly highlight the candidate's unique attributes.
How to Write a Letter of Recommendation for Grad School
It is likely that the admissions officials at the graduate school program do not know you or are unfamiliar with your work. Open your grad school recommendation with an introduction, highlighting who you are and what qualifies you to make the endorsement. Your credibility as a professional will give the admission officials a valued opinion of the candidate.
What qualifies you to speak about the student and their abilities? 
In your introduction, include your name, job title, and place of employment. You can also get a well-authored template for writing a letter of recommendation.
Get Accurate Information About the Application Case
Thinking about how to write good letter of recommendation for graduate school, ensure you have accurate information. This will help you ensure you present the correct details and build the applicant's case. Talk to the candidate about the basics, including where the letter is going and the recipient's details.
To whom should the recommendation be addressed? 
Regarding other essentials on how to write a letter of recommendation for grad school, understand that your endorsement must relate to the graduate school the student is looking to join. It's created taking into account a particular program and tailored to it. So consider making multiple LoRs if the recipient applies to multiple institutions.
Ask the applicant to clarify their reasons for interest in the program and what draws them to the college. Most importantly, find information on the qualities and abilities the student wants to be emphasized. Don't forget to review the applicant's resume to remind yourself of those special projects and milestones the candidate achieved in the past.
How to Write a Letter of Recommendation for Scholarship
It is not without reason that a LoR is the most important component of the application document package. This is one of the things that directly affect the admissions committee's decision to approve or reject a candidate's application.
Therefore, regarding how to write a letter of recommendation for scholarship candidate, take it seriously. In addition to the standard set of requirements and rules, keep in mind that this is a recommendation for an established professional who wants to expand their knowledge & improve their skills.
Therefore, a letter of recommendation for a scholarship should focus on describing professional qualities and how the applicant behaves in a professional environment. It must also be tailored to the specific scholarship program, using information relevant to it.
Use Examples to Highlight the Applicant's Credentials
Most scholarship organizations look for candidates who align with certain values and have made specific contributions to their fields. So, searching for how to write a letter of recommendation, try to find examples that show, rather than tell the hiring committee, why the candidate is ideal for the awards or funding. For instance, mention participation in research projects, volunteering, competitions, group tasks, and leadership roles.
A Bit About the Recommendation Letters for Friends
In most cases, letters of recommendation from friends are not what officials want to get an objective assessment of a candidate's capabilities and skills. However, some employers, visa officers, and government officials still request this document.
Advice on how to write a letter of recommendation for a friend is not much different from other documents of such type. The only thing that matters there is the relationship between the author and the recipient:
Close relatives and neighbors with whom you have lived near for a long time.
Fellow volunteer or member of an organization or club you belong to.
Close friend, classmate, or peer.
Business contact or client with whom you have worked for a long time.
A mentor, supervisor, or trainer with whom you are friendly.
Do not forget to mention the nature of your relationship in the letter of recommendation, describe the background, and indicate the author's contact details.
Tips Regarding Letters of Recommendation for Job
It also matters here who will be the author of your letter. Many institutions usually specify the attribution requirements that you must consider. Usually, this is a letter of recommendation from your previous boss, senior colleague, or mentor. Here the rules are the same:
Mention the nature of the relationship with the recipient.
Tell about their professional skills & knowledge.
Describe outstanding work cases and experiences.
Associate the above with the features of the new position.
However, it's not uncommon for people to figure out how to write a letter of recommendation for a coworker or yourself. Maybe it's your first job, or you've decided to make a significant career change – in which case, your soft skills, teamwork, and general technical skills are critical.
Get Help Writing a Great Recommendation From Experts
As you can see, there's a lot of information on how to write a letter of recommendation for yourself and many nuances that need to be considered. So, it's OK if you still need extra help. That's why we are here and provide the best application document writers to assist you 24/7. Our writing specialists are well aware of all nuances of the admission process, as well as details on creating recommendation letters for various purposes. They will save you time and energy while delivering outstanding endorsements to boost your student's chances.
So order your recommendation letter today and get quality work fast and easy
You May Also Like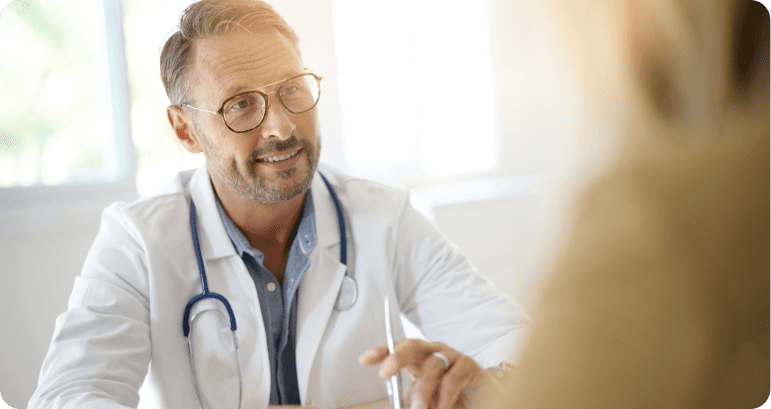 February 12, 2018
2012
5212
Why Is Your Essay for Essay for Short Term and Long Term Goals for a Medical Student so Important? When you apply to any medical school you will be asked to provide a personal statement or admissions essay, in fact, you may be asked to provide a whole range of them. Often these essays will […]
Read More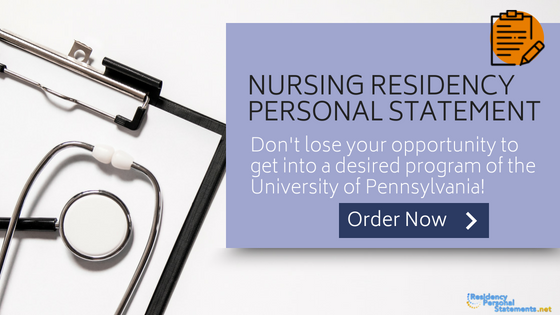 An Overview of the University of Pennsylvania School of Nursing Nursing is one of the most important professions in modern society. The world relies on nurses to keep healthcare systems running. Although this profession is projected to keep growing and the remuneration is impressive, the field is highly competitive and demanding. So you must have […]
Read More