The influence of COVID-19 on students' study life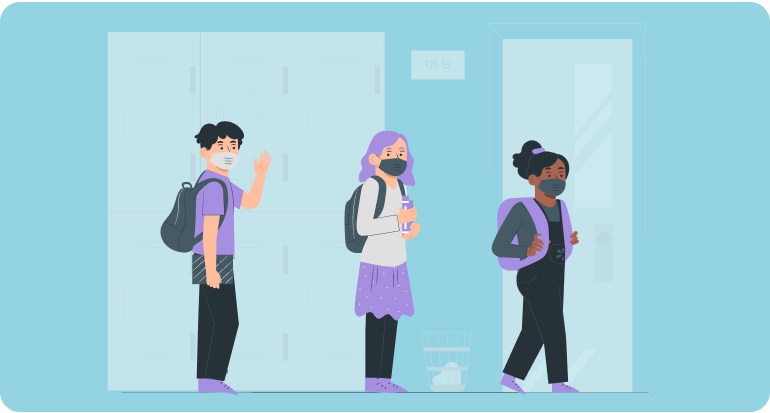 December 02, 2021
4388
11366
Education During Pandemic: World Universities Impacted by Coronavirus
Coronavirus has a great impact on education worldwide by switching classes online, distance learning, or canceling them. With tremendous changes in education that reflect long-term disruptions, we can't predict what is waiting for us – the next coronavirus outbreak or creating alternative forms of studying. But, the only thing we can confirm is that education during pandemic will long be remembered.
Every country famous for its educational potential and professional preparation has suffered from the decreasing percentage of foreign students because of coronavirus. They had to return to their home countries to complete education or continue studies online via e-learning platforms. So, today's urgent issue is, "How will the pandemic change higher education?" and how everyone should adjust to coronavirus reality without any losses and discomfort in the education area.
Universities and colleges should adjust their educational systems to new conditions during coronavirus. Their solution should be flexible and meet the needs of educational institutions. Today we can state firmly about COVID-19 and its impact on education, saying that world universities moved to online education by conducting most classes, exams, and research projects on the web.
Measure Importance of Online Education During Pandemic of Coronavirus
During the pandemic of coronavirus education became slightly different from those we used to know. Students have become used to online classes via Skype or Zoom. On the one hand, it saves their time. They just switch on a notebook and join the online meeting. Many opportunities appear to get a dream education online at a prestigious college without wasting money on formal studying.
But, on the other hand, despite flexibility and accessibility, online education during coronavirus seems quite challenging for smaller universities. The reason is a lack of proper software to arrange the education process on online platforms owned by educational institutions. Another pitfall tutors can come up with during coronavirus is that they haven't faced such a critical situation yet in the educational sphere.
As you see, education at universities and COVID doubtful effects brought new ideas to the education arrangement and the way students will obtain their qualifications. No matter what the coronavirus effect is, the studying process should remain stable and accessible.
We suppose that every tutor and professor will confirm the importance of online education during pandemic of coronavirus. Online education is the only option that remains for us at the time of coronavirus to save the stability of educational institutions, their credibility, and reputation.
Student Life During the Pandemic and Changes Because of Coronavirus
Each student can prove their routine and life during the pandemic were changed pretty much. Let's highlight "How is this pandemic affecting students?" and what pros and cons they faced from the start of coronavirus, and how it imprinted on their education and lifestyle.
The vast majority of students went to home-based learning, which led to the loss of education quality. Home studying means self-education that requires high concentration and diligence from students. During coronavirus, students need to develop time-management skills to cope with the online schedule and come up with extracurricular activities. However, students mention they can't balance their time properly, explaining that they stopped noticing when their studying ends and when they're free.
Coronavirus influence is an abnormal timetable, especially for those who work while studying, stay up late to finish some assignments, and have free time to chill out. Coronavirus and education are two incompatible notions that interfere with each other, so a student is an endman who should struggle with all issues.
Spread of COVID on College Campuses. Will Education Remain the Same?
No one was ready to adjust an old system to the changing coronavirus reality, being forced to prepare remote education in a short time. Tutors needed to change the educational program to make it more condensed and comprehensive at the same time. This fact influenced the quality of the studying process greatly that could undermine students' rating and academic progress.
With the spread of COVID on college campuses, students experienced new problems that affected their psychological state. Having analyzed the recent investigations concerning the topic "universities and coronavirus impact," i.e. we can know about adverse effects from publications like Impacts of the COVID-19 Pandemic on Life of Higher Education Students: A Global Perspective. Coronavirus brought severe implications on mental health and social relations, resulting in:
Constant depression, stress, and anxiety.
Financial issues occurring because of job loss.
Lack of communication because of social media.
Issues with career progress and improving practical skills.
Because of coronavirus college students start to hesitate about the education quality they'll get and whether they will be able to compete in the modern job market. Despite the coronavirus outbreak, they try to find some job offers to increase their professionalism. Consequently, when dedicating more time to working duties, issues with the educational process occur.
Nevertheless, let's not forget about extracurricular activities during the coronavirus pandemic, like attending various classes to increase proficiency and broaden own vision to be well-versed. Ignoring the inconveniences caused by the coronavirus, we'd better focus on our lives and move on doing essential things to improve the quality of self-education and skills upgrade.
Get Help
You May Also Like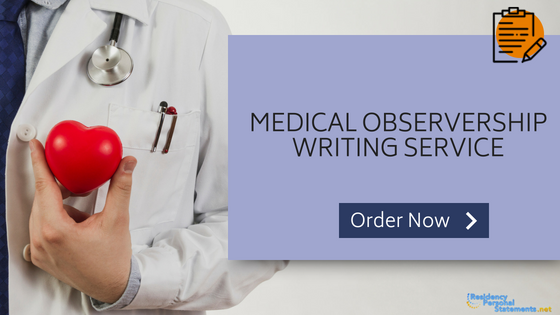 October 12, 2014
510
1322
The Importance of Attending an Observership in USA Practicing medicine in the USA can be very different to how you will have been shown overseas so it is vital that you learn how things work in American clinics and hospitals if you want to practice in the...
Read More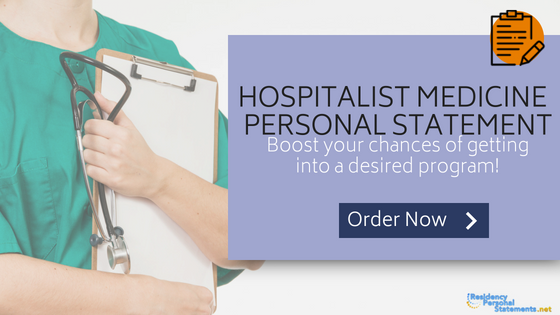 September 02, 2016
989
2562
For those who are interested in pursuing a career as a hospitalist, applying for a hospitalist fellowship family medicine is worth your time as you are given the opportunity to gain the right training to become an expert in this field. From clinical duties to...
Read More