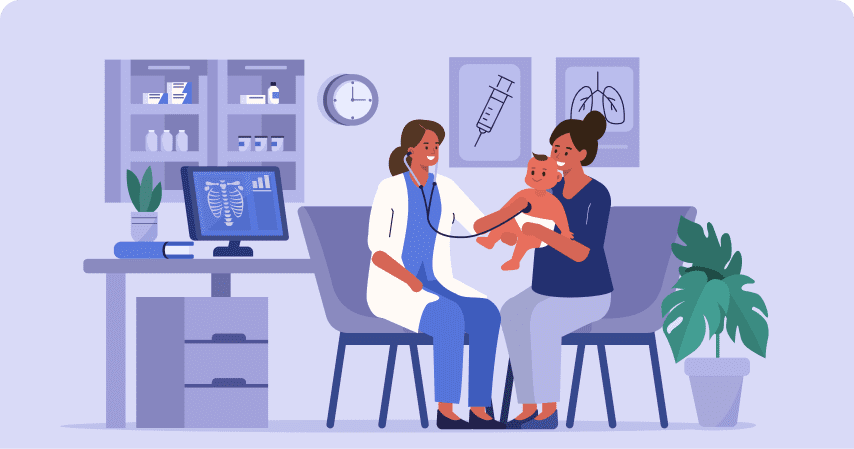 August 30, 2017
1558
4036
What Are the Best Pediatric Nurse Residency Programs?
After graduating from medical school, students specializing in pediatrics have a big question to answer: "Where do I need to move next?" To help with this decision, we have compiled a list of the best pediatric residency programs to make the decision easier.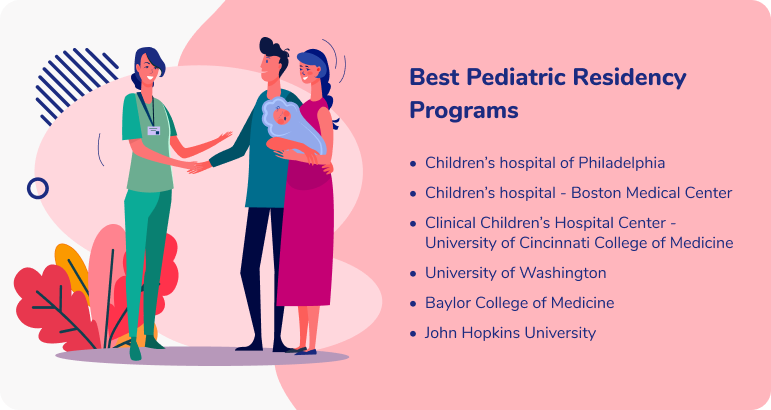 But first, what is pediatric residency? It is a form of medical training that prepares you to become a pediatrician, a doctor specializing in children. It's a demanded specialty, so there is a lot of competition for spaces among pediatric residency programs. So, medical students must choose the right programs and act early to secure their slots. We aim to help by providing a list of some of the best programs and their features.
What Benefits You May Get From Pediatric Residency?
Are you a pediatric nurse looking to transition from med school to practice? Various employers out there are willing to help graduates gain the experience they need to practice. Pediatric nurse residency programs involve clinical rotations, class education, mentoring, and evaluation. The training takes 12 months to complete, and within that time, you get to enjoy benefits such as:
Learning from experienced nurses.
Getting exposure to different settings and specialties like, neonatal intensive care, school nursing, pediatric oncology, and others.
Building a professional network with established nurses who share similar goals and values.
But to enjoy all those benefits, you need to enroll in a good residency. Some of the top ranked pediatric residency programs include the following.
Children's Hospital of Philadelphia
It is one of the oldest and most profitable popular in the U.S. The program offers four tracks: critical care, emergency department, primary care, and critical care. Students get to work with various experts and learn from their experience and research.
Texas Children's Hospital
It is arguably one of the largest pediatric residency programs in the country, offering six tracks, including acute care, neonatal intensive care, perioperative services, primary care, emergency department, and critical care. It also lets you work in one of the best children's hospitals.
Children's National Hospital
As one of the most diverse and inclusive options, Children's National Hospital offers five tracks: primary care, intensive care, emergency department, acute care, and critical care. Here, you get to help serve children from all cultures and backgrounds.
How Are Pediatric Residency Programs Ranking Done?
There exist different sources of pediatric residency programs ranking that you can use to search for an appropriate program by location, specialty, size, and more. They also provide useful information about the residencies, including unique features. Nonetheless, there are factors to consider when ranking programs. So before drafting your pediatric personal statement, check the following.
Accreditation: The program needs to be accredited by a recognized organization. The ACGME accredits the current 199 pediatric residencies. It also dictates the criteria for qualifying for any residency.
Curriculum: How comprehensive is the curriculum? The pediatric residency programs should offer a curriculum covering all the required core competencies and skills.
Faculty: The program should have qualified faculty members. They should have vast field experience and can mentor and support the residents.
Clinical Sites: The pediatric nurse residency programs should provide residents access to top clinical sites. It helps residents garner experience working with different patient populations.
Outcomes: What happens after graduation? The program should provide data on the outcomes of their graduates, such as; employment rates, certification rates, and general impact on patient care.
What Are the Up to Date Pediatric Residency Rankings?
Rankings are crucial in the decision to choose a pediatric residency program. But they sometimes vary depending on the source. So, it's up to prospective residents to check different rankings before settling on the program they prefer. Some other trusted sources of pediatric residency rankings include the following.
It is a database containing lists of residencies accredited by ACGME. The database allows users to search for pediatric residency programs offering their preferred specialty while allowing users to funnel results based on size, location, and other criteria.
U.S. News and World Reports
It's a common source that ranks programs according to surveys from academic experts. They rank pediatric residency programs based on acute care and primary care.
You can also go through several blog sources like Will Peach MD, where there are usually a lot of practical advice and recommendations. For instance, this one ranks programs based on factors such as reputation, location, research output, and fellowship match rate. Thus, it helps one choose appropriately.
List of Pediatric Residency Programs to Consider
Identifying top residencies can be a challenge, and we aim to give students the best chance of acquiring the top-tier training they deserve. So, here is a list of some top residencies and some useful information about each.
Harvard University
The Massachusetts General Hospital offers a Harvard program that offers pediatric training. The program emphasizes providing individualized training and graduate autonomy through innovation and evidence-based medicine. It will always rank among the first names in the top 10 pediatric residency programs.
It is a three-year course that also offers a year of preliminary pediatrics training for residents who aim in partaking advanced training in areas such as radiology, anesthesiology, and dermatology. With this training, residents get to explore various interests and are allowed to select their subspecialties. Besides, individuals are entitled to design their training to have different experiences based on their choices.
University of Pennsylvania
The University of Pennsylvania consistently ranks as one of the top pediatric residency programs in the nation. It offers a balanced curriculum of both pediatrics and subspecialty learning, giving residents a good foundation to build on.
The Perelman School of Medicine is one of the country's oldest medical schools. It allows students to choose different training paths, including hospital medicine, acute care, and primary care. It is also a three-year course with some great alumni testimonials.
University of Cincinnati
One of the most competitive residencies is offered at the University of Cincinnati. As one of the largest pediatric hospitals, it will always appear in any list of pediatric residency programs you explore. It offers residents amazing experiences throughout their 3-year training.
Residents get to customize their training across six-month rotations, taking six pathways that prepare them for various situations they will encounter in their careers. Residents also get to choose the research elective they intend to engage in.
John Hopkins University
John Hopkins University is one of the most reputable institutions in medicine. Its pediatric residency programs offer two main tracks, a global health track that prepares residents to be pediatric leaders and a health equity track that focuses on mentorship and skill building. Plus, its residents are required to develop a capstone project involving under-resourced urban populations.
University of California San Francisco
UCSF offers pediatric residency programs that prepare students for general pediatrics and any subspecialty within it. It is suitable for residents focused on primary care and other subspecialties. It offers a general track that involves core training, a subspecialty track, and primary care tracks for interested students.
Residents learn to become leaders and to effect change in healthcare. Their pediatrics department is a recognized research center in the country and making it one of the highly ranked pediatric residency programs.
What Are the Best Pediatric Dental Residency Programs?
While there might be a limited number of schools that offer pediatric dentistry residency, you'll still find some top-level training at select institutions. Some of the best pediatric dental residency programs include:
Applying to the above courses requires you to take ADAT, so if you're interested, you should start preparing early.
Make the Best of Our Pediatric Residency Programs List
Selecting a residency is a decision you need to take your time making. With the help of our lists, you can identify possible destinations and assess whether they are the right fit for you. Remember, while our pediatric residency programs list should provide some insight into the different programs, the choice comes down to preference.
You will need to choose based on factors such as cost, requirements, application processes, and even location in case you prefer an institution near you. Research all the options and make the right call.
Let Our Writing Experts Simplify Your Application Process
Once you've decided where to apply, you'll be required to prepare an application documents package, and it's also where we can help. Residencypersonalstatements.net is a professional writing service specializing in producing one-of-a-kind admission docs of any complexity for any program.
It doesn't matter how your chosen pediatric residency programs are competitive and in-demanded. Our experts can prepare the best personal statement or any other accompanying document that will help you succeed.
So let's take this chance to be accepted easily with the help of the best admission experts!
You May Also Like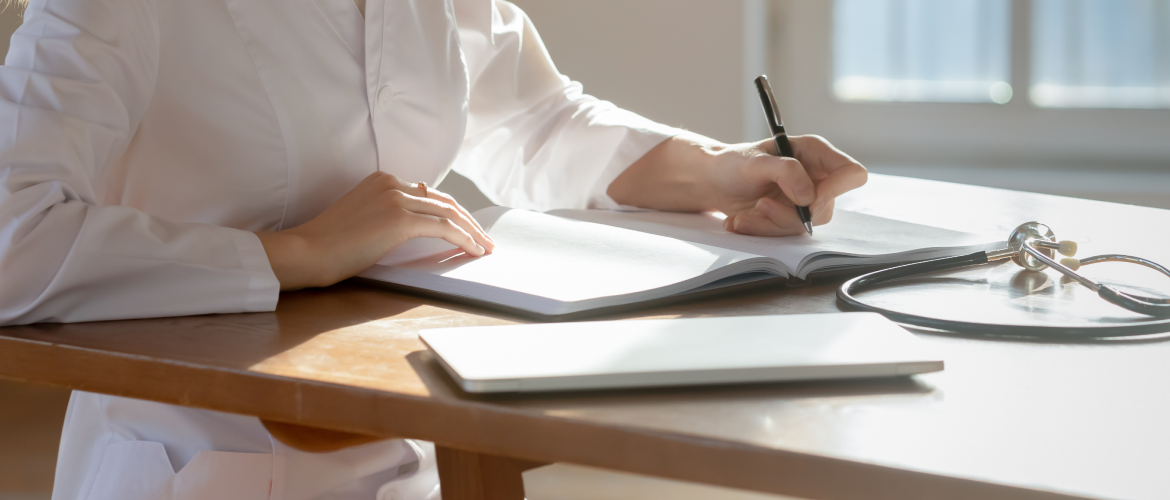 What Is a Personal Statement for College In the broadest sense, a personal statement (PS)  is a self-analysis in which you can narrate yourself from a self-critical perspective. It's about your background, your accomplishments that you think are important, and your motives. This varies depending on what and where you are writing your text. Most […]
Read More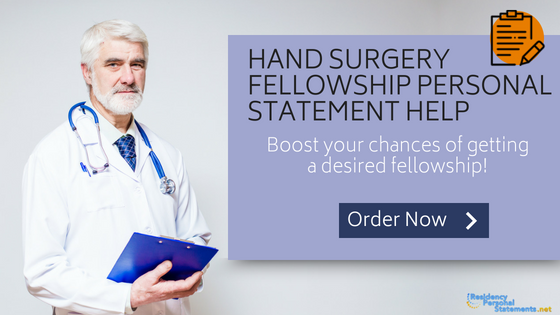 Interested in applying for hand surgery fellowship or hepatology fellowship? Surgeons who want to specialize in hand surgery can get more training in this field when they apply for a fellowship. Among the usual requirements that are asked by schools are updated curriculum vitae, medical school transcripts and or diploma, letters of recommendation (at least three), […]
Read More