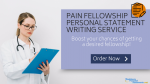 December 04, 2015
942
2440
Are you thinking about applying for pain fellowship? For those who are interested in a fellowship program for pain management, you need to fulfill the requirements first. Aside from a duly accomplished application form, you also need to submit your recent curriculum vitae, dean's letter from your medical school, photograph, USMLE, letters of recommendation, and your personal statement.
For many applicants, the personal statement is the toughest part of their application but this shouldn't be so especially when you can get expert assistance from us. That's why our team offers help with fellowship application.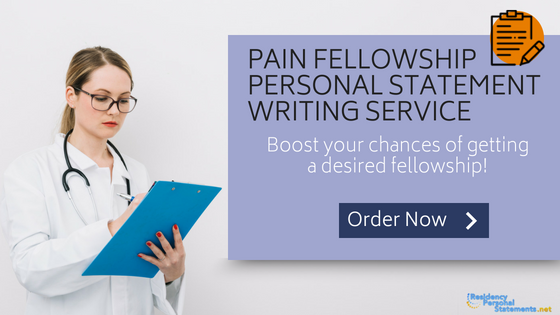 5 Tricks for Writing Your Personal Statement for Pain Fellowship
Know your reasons. Why do you want to pursue a fellowship in pain management? Jot down your reasons so you can choose which are the most compelling.
Organize. The trouble with writing personal statement is that you only have a limited number of words. The best way to maximize your personal statement is by organizing the flow of information.
Personalize. Just because you are writing a statement it doesn't mean that it should sound stuffy and robotic. As a matter of fact, adding a bit of personality to your writing can make your paper more interesting to read.
Stay focused. Jumping from one idea to the next won't endear you to your readers. Your statement will be quite confusing to read which can hurt your chances of getting accepted into the program.
Keep it simple. It's easy to fall into the trap of writing complex words just to show how adept you are in the language. Unfortunately, this isn't going to impress your readers one bit especially when it distracts them from getting the information they need about you. By keeping your statement simple and direct to the point, you will have a better rapport with your readers.
Steps of Writing
Here is the ideal set of steps that would guide you well about writing pain fellowship personal statement. You need to follow the points too.
Start with the introduction and tell the points that how would stand out in the crowd.
It is also recommended to pick the examples in a wiser manner. The samples of work must be recent.
The body of the document must be based on personal work experience and skills.
Write the ending part by sharing most genuine reasons of selecting you.
The Three Main Programs to Choose
These are the three institutions where you can apply for this program to get more knowledge about this particular field.
Professional Pain Management Fellowship Statement
Applying for ache fellowships isn't just about putting together impressive curriculum vitae, or getting letters of recommendation from well-known professors in the field. It is also about writing a compelling pain or rheumatology fellowship personal statement that tells the reader why you are qualified for the program. Unfortunately, this is where most applicants fail because they do not give their statements the time of day.
If you are busy putting together the rest of the requirements then leave the personal statement writing to us. With the information you provide us with, we are confident that we will be able to come up with a fully customized statement that will reflect all the important parts of your application in order to convince your readers that you have what it takes to thrive in the program.
Successful Pain Fellowship Personal Statement Sample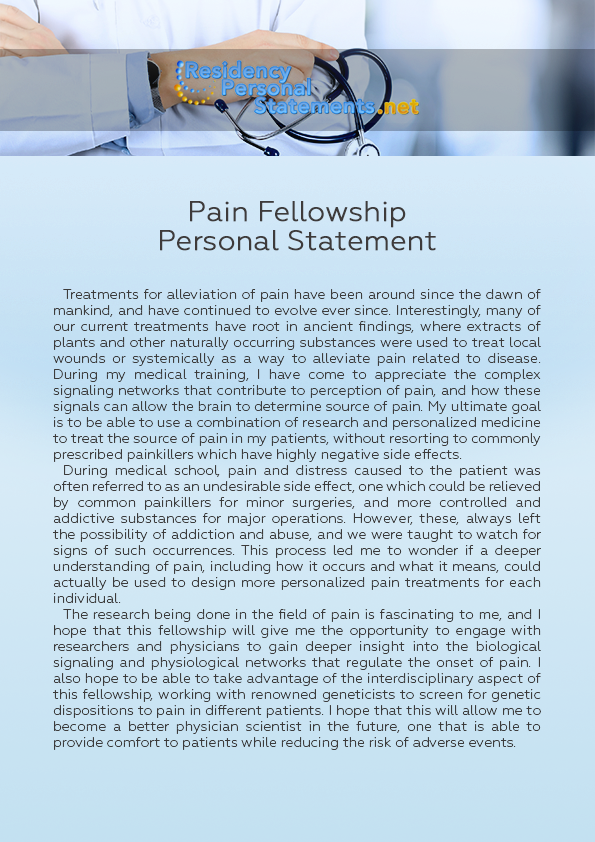 Reliable Writing Service
If you want your pain fellowship personal statement to really stand out, leave it to our residency personal statement service. We take pride in the fact that we can easily customize any personal statement to show why you are the best candidate for the program. You only need to supply us with relevant information and we'll send a draft of your paper for your perusal. If you want to make changes, we'll do so until you are satisfied with the results.


The benefits of writing with us:
Skilled and professional writers with academic and practical background
Structured statement
Perfectly formatted piece of document ready to submit
Error-free original and persuasive writing
100% satisfaction guarantee
Don't hesitate to hire our writing service and we'll help you build the best personal statement for pain fellowship!
You May Also Like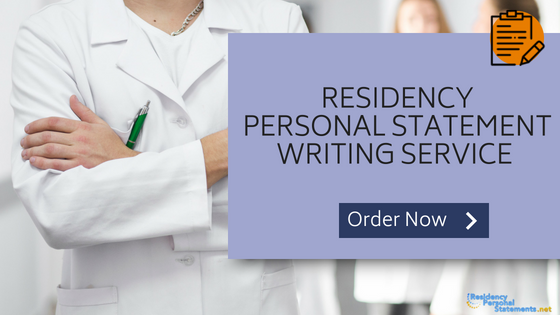 No Ideas for Writing? Personal Statements Residency Sample Can Help! Personal statement is one of the mandatory requirements for residency application. It's a short essay where students tell the admissions office about themselves and why they should be allowed to take the program. This is one of the ways an applicant can set themselves apart […]
Read More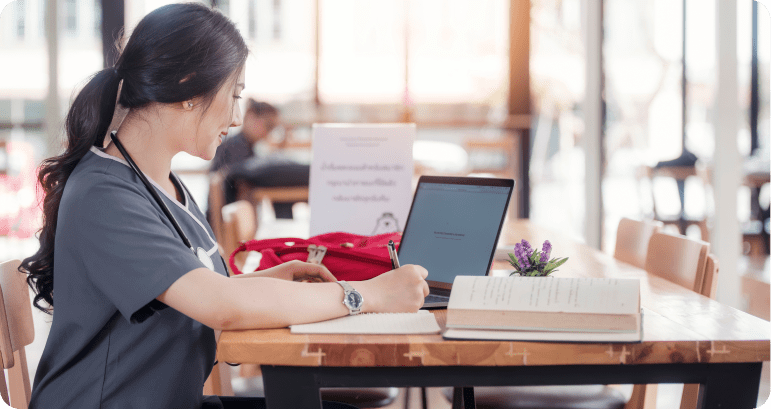 December 13, 2021
4413
11429
How Many Letters of Recommendation for Medical School and Why Getting into the desired university, earning a medical degree, and then into the chosen clinic is a long and competitive road. Prospective students must demonstrate exceptional academic achievement, strong personal qualities, and a genuine passion. While your grades, test scores, and personal statement play an […]
Read More