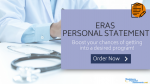 September 22, 2013
409
1060
Get to Know ERAS Personal Statement Length and Word Limit to Follow
reating an ERAS personal statement is crucial for the admission process. Since graduates will obtain an advanced diploma, they need to focus on the requirements for the chosen program. A student should know the answer to "How long should ERAS personal statement be?" and what length limit is forbidden to exceed. An ERAS application length is the first thing the admission board checks – they won't accept too long statements.
An ERAS personal statement is a document submitted via electronic residency application service that facilitates the admission process for applicants, program directors, admission boards, and authors of letters of recommendation. A student submits the needed docs via the MyERAS app, where they can craft personal statements, upload LoRs, transcripts, and other documentation. Since the application is critical for students, keep the length of the needed documents for ERAS® residency applicants from the start.
Concerning personal statement ERAS creation, a student should write a personalized application for each program preserving the needed length. Within the proper length of an ERAS personal statement, a student should highlight personal advantages and prove that they're worthy candidates for the program. The more suitable facts to provide, the more impressive ERAS personal statement will be, and it'll be easier to appeal to the admission officers.
Let's move to the application length. Note that ERAS personal statement length is about 4,000-5,000 characters with spaces equivalent to 900 words. Such a length fits one-two page or a bit more. Don't overload it with unnecessary information that isn't relevant. Avoid text redundancy: preserve the defined ERAS personal statement character limit, make it consistent, well-balanced, and reasoned.
Tips on the Proper ERAS Personal Statement Format for a Winning Text
Usually, ERAS personal statement focuses on a student's interest in the chosen specialization and proves their suitability. The more information you include about accomplishments and experience in your one-page-length ERAS application, the more convincing it'll sound. You'll engage the committee easily and match their expectations. Following the required ERAS personal statement formatting and putting fitting content within the proper length can simplify the reviewing process.
We've already mentioned the desired length of an application in the previous block. Now let's see what ERAS personal statement format an applicant should use to fit the demands of the committee without multiple length editing. For getting a perfect ERAS personal statement, a student should outline the next facts:
Interest in a specialty within an engaging introduction.
Relevant experience, previous challenges, and goals.
Extracurricular activities, hobbies, and background.
Prior rotations, volunteering, or internship.
Expectations from a residency program.
It's not enough to enlist your traits and speak only about them throughout the entire length, but it's vital to embody them with samples from professional life. This way, you'll manage to control the needed length and won't overburden the text. Remember all ERAS personal statement requirements, and the text length will be within the norm.
Follow proper text layout and length to compose a personalized ERAS personal statement so the chosen program directors can highly assess it. Regarding ERAS personal statement font, you need to apply New Courier 10 font, left and right margins are 0.3 inches, top and bottom margins are 0.8 inches accordingly. Use plain text formatting for ERAS personal statement without any bold, italics, color, etc. If you use this font style, your application length will stay almost unchanged.
Another essential point for a personal statement, besides length and fonts, is preparing the needed docs. It includes a personal statement, several LoRs, COMLEX/USMLE transcript by adding an MSPE doc, and other standard personal documentation. It's troublesome to select and contain only the most worthy information in one document without exceeding its length. To avoid problems with length, revise your application after writing each block.
Where to Find ERAS Personal Statement Examples and Create a Worthy Doc
Get assured that your ERAS personal statement speaks about your personality & achievements and preserves proper length and style. It has to flow well and sound clear. A personal statement for ERAS should outline your interest in the chosen specialty and your desire to become more qualified.
Here we collected some vital ERAS personal statement tips that will come in handy. Show yourself outside studying, tell about your extracurricular activities. Describe interests that fit the chosen area so that it can strengthen your presentation. Save proper text length to avoid content overload. If you doubt the correctness of the text length to follow, check the major demands once more.
It looks good when speaking about challenges you faced and how you succeeded in solving them. These facts show that you're able to fix tough problems and make relevant decisions. Avoid telling in your ERAS personal statement old news about your personality, for example, why you want to pursue a medical degree or become a doctor – you already came to be. It'll just cut ERAS personal statement length.
When preserving the length, don't mention information in your ERAS statement that doesn't offer context to your career choice. Focus on the present by considering past actions to advance and future intentions to show your ambitions. Miss introductory information about your specialty to save PS length. Stay honest and consistent, and don't make up a story everybody would want to see in your ERAS personal statement. Always mind the needed length and check it each time.
To sum up, if something seems complex or you hesitate about proper text length, you can find ERAS personal statement examples on the trusted academic sources and check their length easily. Usually, some works are available on the sections dedicated to applying process or search it on professional writing services or writing forums. You'll have no issues about the length and the question of how to write ERAS personal statement on your own following the given samples. You can ask your assigned supervisor or college tutor to give a piece of advice concerning your application format and length so that you can't fail this task.
You May Also Like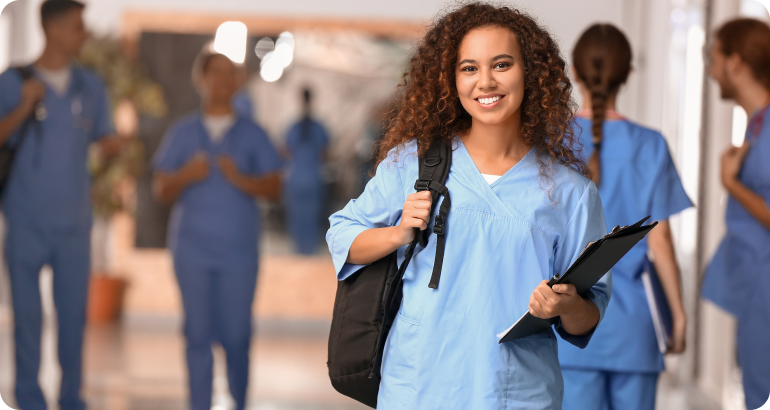 December 10, 2021
4414
11432
What to Include in Nurse Residency Programs Application to Stand Out? Applying to residency is a long-lasting process that includes preparing applications documents for the chosen program and passing an interview to receive an invitation. A student should make additional endeavors to meet the requirements of the program and show personal qualification and fitting skillset. […]
Read More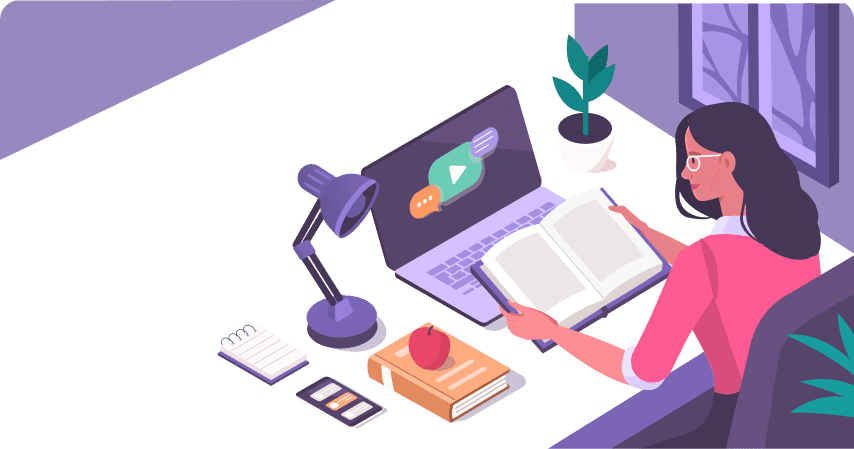 What Is Your ERAS Application Cost? ERAS is the Electronic Residency Application Service run by the Association of American Medical Colleges (AAMC). It provides you with a portal through which you can apply for residencies in the US. It makes it far easier for you to apply and choose the program that you wish to […]
Read More