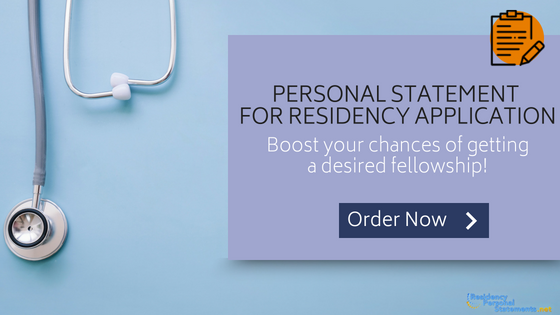 It is important to remember that you can only make one first impression. Your residency application personal statement is just such a first impression that you must make with an admissions board. It is important to keep in mind that the admissions board members review thousands of residency application CV, so they can get pretty burnt out on reading the same residency application personal statements over and over again.
It is crucial to try and stick out among the competition and show them that you have something special that other residency applicants do not have.
What Should Your Residency Application Personal Statement Cover?
A good residency personal statement is always tailored according to the expectations of the program that you wish to apply to. You need to look at what they are looking for in a resident and then reflect that information within your own personal statement. That being said, it will need to be reflected as you answer these simple questions that they will be looking for the answers to:
Why are you interested in your specific medical specialty?
What training and education have you already undertaken?
Why are you going to do well in your area of specialization?
What are your short and long term plans for your career?
What are your reasons for applying to this program?
The Importance of Your Personal Statement Openers
Your personal statement for residency application is just one of potentially hundreds that the committee will have to trawl through to select just a few to interview. You, therefore, need to get their attention and that needs to be achieved right from the start. Good personal statement openers will make the reader sit up and wonder where you are going to take them with your personal statement. Just as a newspaper or magazine article needs to attract attention so must your statement.
Choose a Topic for Your Residency Application Personal StatementPersonal Statement
When choosing a topic for your personal statement, you must remember to not only write a unique paper that captures the admissions board members attention and make you stand out in their minds. Here is a list of potential residency application personal statement essay questions that you should look at and consider:
Describe an experience in your life that has shaped your character and made you passionate about the field of study that you are applying to.
Describe how your life accomplishments and achievements distinguish you from other applicants.
Describe your personal characteristics that would enhance the program of study you are applying to and how this will help shape your professional career by attending the program in question.
Describe what is special, unique, and original about yourself or your life story to the admissions board.
Remember to stay somewhat broad in explaining your experiences, but remain acute in explaining particular stories that are more relevant to your professional and academic career.
For example, you may choose to write about a certain encounter that was specific to your race or ethnic heritage that has shaped how you view the world and has put a passionate interest in your heart to achieve greatness in your field of interest.


How Not to Start Your Residency Application Personal Statement
The following are things that you simply must totally avoid when writing an opening:
Never be boring
Never use clichés
Never state the obvious
The following are some of the worst openings that you could use, but they will have been used many times:
"I have always had an interest in XYZ since I was a young child…"
"I am applying to your residency program for neurosurgery which is ranked highly in all of the surveys that I have seen and I am confident that I will gain all of the experience that I need."
Good Ways to Open Your Personal Statement
Whether you need a pediatrics personal statement or for neurology residency, a good personal statement will tell a story about you, not simply list information about you as you will do in your resume. But coming up with a good theme around which to write your statement is not always easy. More often than not you will be looking for an anecdote based around one of the following:
Describing your personal background and how it has shaped you.
Describing a patient encounter and how it developed your interest.
How you were shaped by past adversity.
How a mentor has influenced your choice of specialty.
The following are therefore 5 examples of opening sentences for a personal statement that will get the attention of the committee.
"Waking in a hospital bed with my leg pinned together may not sound like a great way to explain an interest in neurosurgery, that is until you understand who was laying in the bed next to me…"
"The Philippines is hardly a rich country, but it can offer many opportunities to people who are willing to make the effort to better themselves and strive for a dream that may at first seem out of reach…"
"On the last day of my rotation in the emergency room I learned what my true strength is; a major accident saw us flooded with more seriously injured patients than we had staff…"
"Growing up in a large family home containing 5 generations of one family has certainly shaped my interests in geriatrics from an early age…"
"My stubbornness might be seen as a weakness, but it in fact the reason why I simply will not fail at anything that I set my heart on…"
Get the opening hook of your residency application personal statement perfect with the help and support of our professional services.