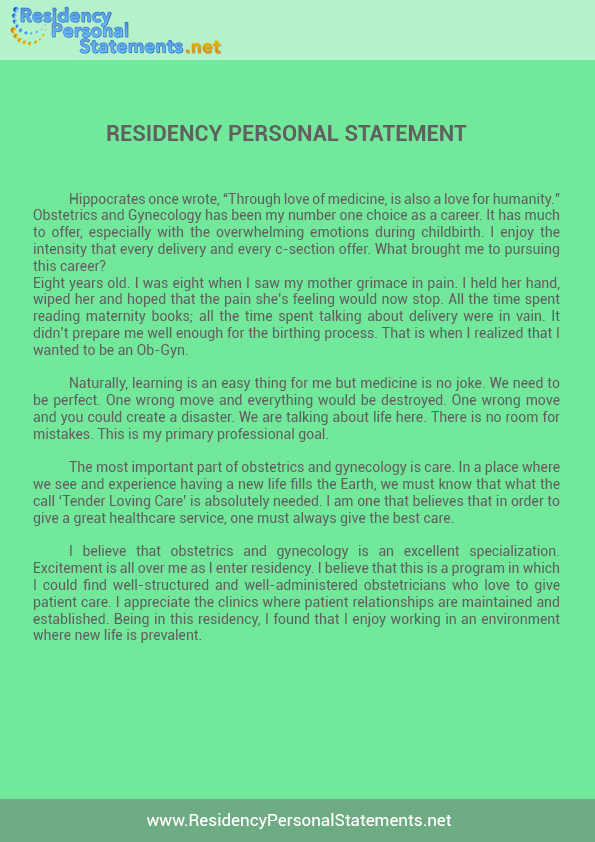 Your personal story and unique experiences are invaluable to the success of your career. In fact, they are the most essential and important parts! Without them, there is no motivation, no reason to pursue greatness, no compelling insight or inspiration! You are the most important asset when applying for a residency position and for writing aletter of recommendation internal medicine residency! All you have to do is tell us your story and we will transform it into a powerful career management tool that you need to advance your medical career to the next phase!
Why Is Writing a Personal Statement for Residency So Important?
Your personal statement is often going to be the most important part of the application for residency. You will have already gained the experience and qualifications that the program is looking for and they will want to know more about if you will be a good fit for their specific program. Our medical residency personal statements writing service can help you to show yourself as a perfect fit.
They will review your personal statement to see how well you meet their specific requirements. So it is vital that you take the time to review those expectations and to tailor your application accordingly if you want the best chance of being accepted for an interview.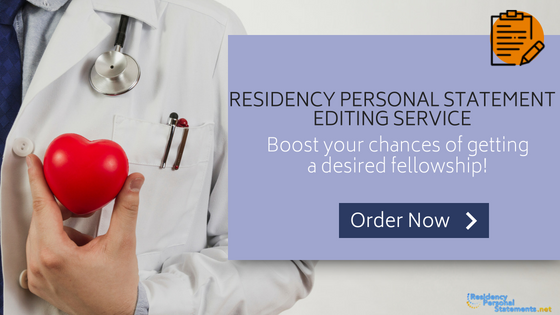 What Should Be Put in Your Residency Personal Statement?
The committee will be looking to review your statement to discover the answers to all of the following questions:
How did you become interested in your specific specialty?
How have you worked towards your specialty?
What makes you qualified and suited to working in your specialty?
What are your personal career ambitions after your residency?
Why have you applied to this specific program for your residency?
What Should Be Avoided When Writing a Personal Statement for Residency Application?
It is just as important to know what not to write in your personal statement as it is to understand what you should be covering. The following are some of the more common mistakes that you need to avoid when you are doing your writing:
Never state the obvious within your writing: make every word count, they know that you are applying, and that you will learn a lot so there is no need to tell them that in your statement.
Avoid clichés: even if you have been interested in your specialty since you were 6 years old avoid saying it within your opening. All of your writing must be unique and this especially means not using clichés.
Don't use slang: while it may be OK to use text speak with your friends your personal statement should be written in understandable formal English.
Don't complain or make excuses: your writing needs to be focused on why you are the right person for the program.
Don't repeat the information that you already have in your resume and other parts of your application.
As Perelman School of Medicine says:
Your personal statement should show you know something about, have a commitment to, and are a good match with the specialty you've chosen. It's how interviewers meet you before the interview process. And while a good personal statement won't earn you the training spot, a bad one can torpedo your candidacy.
Residency Personal Statement Writing Service
Our writers understand the importance of a quality residency application. Your personal statement, as well as a sample letter of recommendation for medical fellowship, are an important part of this application and gives the reader the best impression of your personality, goals, and achievements. Our dedicated team promises to always offer residency personal statements that aim to ultimately benefit you!

What Services Can We Offer for Your Residency Application?
Our experts are fully qualified and fully understand the application process and requirements through ERAS and the Match and medical physics residency programs too. They will be able to offer you precisely the support that you will need to help your personal statement stand out. With our services you can get help from:
Residency personal statement writing service: we offer you direct contact with writers that know just how to impress the program that you are applying to. They offer unique writing that will be undertaken from scratch to your own precise instructions. We also provide unlimited revisions to make sure your statement reads just the way you want it to.
Residency personal statement editing service: our professional editors are fully certified and able to improve the readability of your statement significantly. They will review all aspects of your writing from word choices and flow through to whether you have covered the right areas for your application.
Personal statement formatting and proofreading: our staff will review your statement to ensure that it is organized and formatted just as required and that your writing is free from typos and other issues. Simple mistakes will cause the reader to dismiss your statement in favor of another.
Benefits of a Residency Personal Statement Writing Service
We always offer completely customized residency personal statements and sample CV for residency to every client.
Your residency personal statement is guaranteed to meet all admission requirements.
Experienced, educated and professional writers that are dedicated to seeing you succeed will work directly with you on your statement.
Your residency personal statement will define you are and accurately convey your experience and career goals!
We want you to get accepted into a residency training program – your success is our success!
Our writers are skilled at highlighting your accomplishments, proving your academic preparedness and demonstrating your specific career goals and ambitions.
Our Residency Personal Statement Writing Process
A professional, experienced writer will be assigned to you.
You can contact your writer via phone, email or chat throughout the entire duration of the writing process.
Drafts or any other updates will be submitted to you.
A final draft of your residency personal statement will be delivered to you via email.
Contact our professional residency personal statement writing service today and get the support that you need to submit a highly effective and attention-grabbing application.