Help with Writing a Personal Statement for Medical Residency in Canada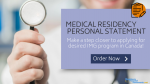 January 09, 2018
1871
4846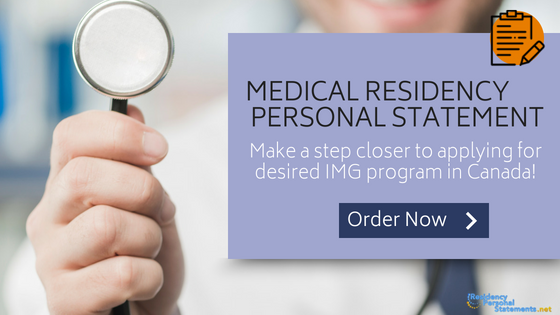 Running a medical residency in Canada is not only tasking but quite an arduous process to secure admission hence we recommend seeking help with writing a personal statement and a letter of recommendation for residency to make the process easier and less time-consuming. You can check our letter of recommendation for residency sample.
Pursuing a Medical residency course in Canada seems like an impossible and perplexing exercise only a handful of IMGs can scale through the hurdle, but it is not as difficult as it looks just procedural. Due to the long lists of requirements, applications, certifications, and documentation, a lot of aspiring medical residency students to Canada becomes frustrated.
Available UNESCO data shows an obvious international flow of students to study different courses in Canada over the years. A total of 8,049 students and 1,500 students from the United States of America and Mexico respectively studied in Canada in 2013. Nine hundred and fifteen students from Brazil studied in Canada in 2013. Meanwhile, a total of 42,011, 13,626, 5,660, 4,254, 3,275, 1,419, 1,140, from China, India, Saudi Arabia, Iran, Nigeria, Japan and Russia respectively studied in Canada in 2013.
One of the critical components for studying medical residency course in Canada is the ability to write and submit an outstanding Canada personal statement for the medical residency program, and only very few students can meet this requirement efficiently without professional essay for residency help.
Procedural Information for Taking a Medical Residency Course in Canada for IMG Canada Applicants
Choosing a medical residency course for IMG Canada involves a lot of applications, submissions and document processing for a medical career in Canada. First, a non-citizen, as well as a citizen of Canada who does his therapeutic program outside of the US and Canada, is known as an International Medical Graduate. If you are a citizen or a non-citizen of Canada but you took your medical program in the US or Canada before applying for a medical residency the rules governing IMGs does not affect you.
For an IMG, the ERAS and CaRMS residency application are two vital aspects of a residency application any IMG applicant must fulfill. The US and Canada healthcare system are unique and different from a whole lot of countries globally, and so it is pertinent that when applying for medical residency in Canada your residency application documents, CaRMS and ERAS reflects the uniqueness the Canadian university committee for residency for Canada IMG is requires.
Here are some requirements to aid success in your medical residency application:
Seat for TOEFL exams. A TOEFL exam makes an integral part of your application to Canadian colleges. It helps assess your ability to communicate effectively in the English language.
MCCEE Exams. Success at the Medical Council of Canada Evaluating Examination makes it easier for fresh medical graduates to commence residency training in Canada. The exam runs twice a year.
NAC OSCE. The National Assessment Collaboration Objective Structured Clinical Examination (NAC-OSCE). NAC-OSCE exams are meant to test the medical readiness and competence of IMG coming into Canada. You can only take NAC-OSCE after seating successfully for MCCEE.
Canadian Residency Matching Scheme (CaRMS). All residency application Canada go through CaRMS. So in your final year in medical school intending IMGs can apply to CaRMS to be invited for interview and placement in the list of likely medical residency students.
Interviews. After submitting a personal statement, academic records, resume/ CV, reference letters and others the residency applicant gets an invitation for discussion at the appropriate time. Based on your records, documents, exam scores and performance at the interview you would be given a ranking to determine those to gain admission into a medical residency program in institutions of choice. Remember to seek professional Canada essay writing service help as we guide you through the list of top Canada universities for your residency program.
Provincial requirements. Each province in Canada has its requirements for securing admission into a residency program, and it is pertinent applicants has an understanding of the demand per region and then strive to meet it in increasing your success rate.
   Application documents:
Personal statement
Reference letters
Passport photographs
Visa, passport and Canadian documents
Foreign English exams
Transcript records for medical school
Medical school performance record
You can consult us for the best resume writing service Canada and increase your chance of success.

Critical Requirements in a Personal Statement Essay & Resume for IMG Canada
A personal statement and resume must reflect some of the under-listed for a medical residency program in Canada for international students:
Medical experience. You need to present some medical knowledge you have acquired over time. No matter how small the experience it could help show how much passion you have in the medical field.
Medical research. In the course of your medical studies and experience your personal statement should reflect any clinical study or research you have conducted or been a part of before.
Leadership. What leadership positions have you held before that could display your ability to take the initiative or lead others on a positive course for humanity?
Community service. Any social works or service to humanity can help serve a positive note before the residency committee, and the ability to use them in your essay could be valid in securing an admission.
Life experiences. Your growing up experiences, emotional and life-changing could serve as a point to note when writing your personal statement. How such expertise have imparted or can impact your goal of becoming a medical doctor could be quite helpful.
Goals for medical school. Give a convincing reason for your intention to take a medical residency course, providing detailed and precise information. You need to explain why you chose your preferred institution and how your acceptance will impact on your career goals now and in the future.
Curriculum Vitae for Residency Programs in Canada for IMG
Your CV should allow the residency committee to assess who you are and your skills at a glance, and check the information about CARMS interview questions.
Information to include for residency programs in Canada for IMG is:
Your personal data/background
Professional qualification and certification
Academic history
Work experiences
Community service
Leadership roles and achievements
Clinical research, publications & presentations
Memberships & associations

How Our Personal Statement Writing & Editing Service Can Help
As part of our professional service, we help guide medical residency applicant through the entire process of admission application including ERAS and CaRMS. When it comes to your personal statement for medical residency, our team of experts will work with you. We carefully discuss with you gathering all necessary information including your achievements, education history, clinical experiences, community service and more that could be helpful in drafting an award-winning personal statement to your success.
If you are not of native English origin, we are of native English from the US and UK so, you do not have any cause to worry as we help polish your essay making it flawless and outstanding. If you would prefer to write the personal statement, then let the experts with hands-on experience and with a cognate background in medicine edit and proofread before submission. We check for misplaced words, error, weak sentences and any other minor or major flaws that could tip your chance down and for making it to a medical residency course.
With a team of writers covering each field and have served in different residency capacity we can guarantee authentic medical residency essay or family medicine personal statement Canada writing and editing service to your satisfaction. We regularly discuss with you and present your skills, strength, and weakness in such a way to draw attention the key areas the residency committee need to see. Let's help secure a medical residency in Canada admission.
Let our team of professional writers help put together a proficient medical residency in Canada personal statement to see you into a residency program!
Get Help
You May Also Like It is a decision that defines your medical career: your residency program. You may think that there are several residency programs available in different training institutions that it may seem like there is a big probability that you would be accepted in the...
Read More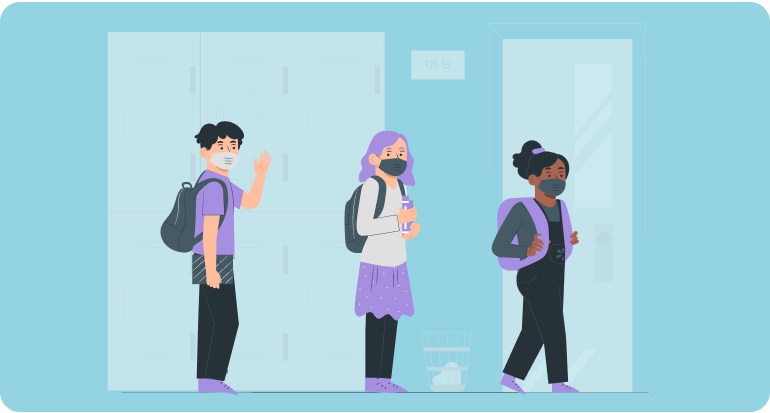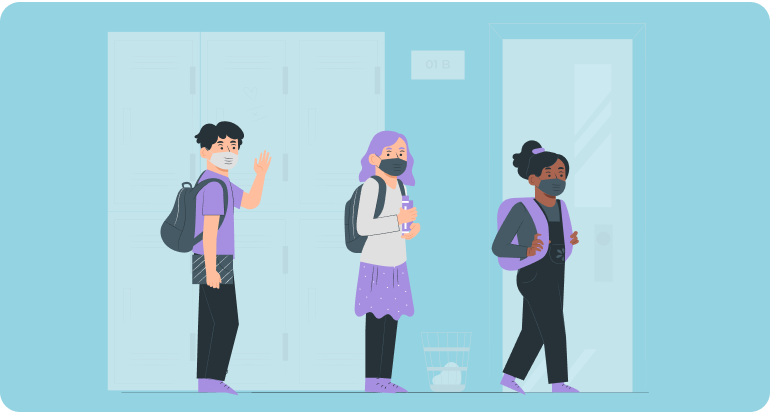 December 02, 2021
4388
11366
Education During Pandemic: World Universities Impacted by Coronavirus Coronavirus has a great impact on education worldwide by switching classes online, distance learning, or canceling them. With tremendous changes in education that reflect long-term...
Read More