ECFMG Personal Statement Do's and Don'ts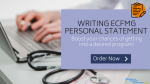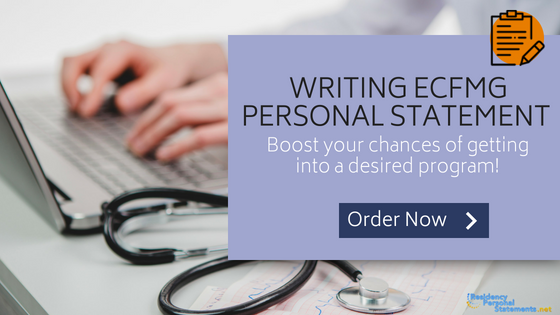 As a foreign student who is seeking a residency program in the United States, it is your responsibility to show your qualifications to the program in order to obtain an ECFMG certification because this is the only way for you to get a token for signing up with ERAS. Aside from the usual requirements of submitting your transcript of records, taking up medical examinations, and submitting your letters of recommendation, you also need to include your ECFMG personal statement because it is here where your readers will get to know you better. Many don't really put stock in their residency statement believing that their proficiency tests and their medical examinations should be enough for you to be considered for the program. However, there is more to this than just having good test scores. You will also need to show what your experiences are, your characteristics that make you a good choice for the program and so on. Simply put, you will need to work on your personal statement if you want to stand out.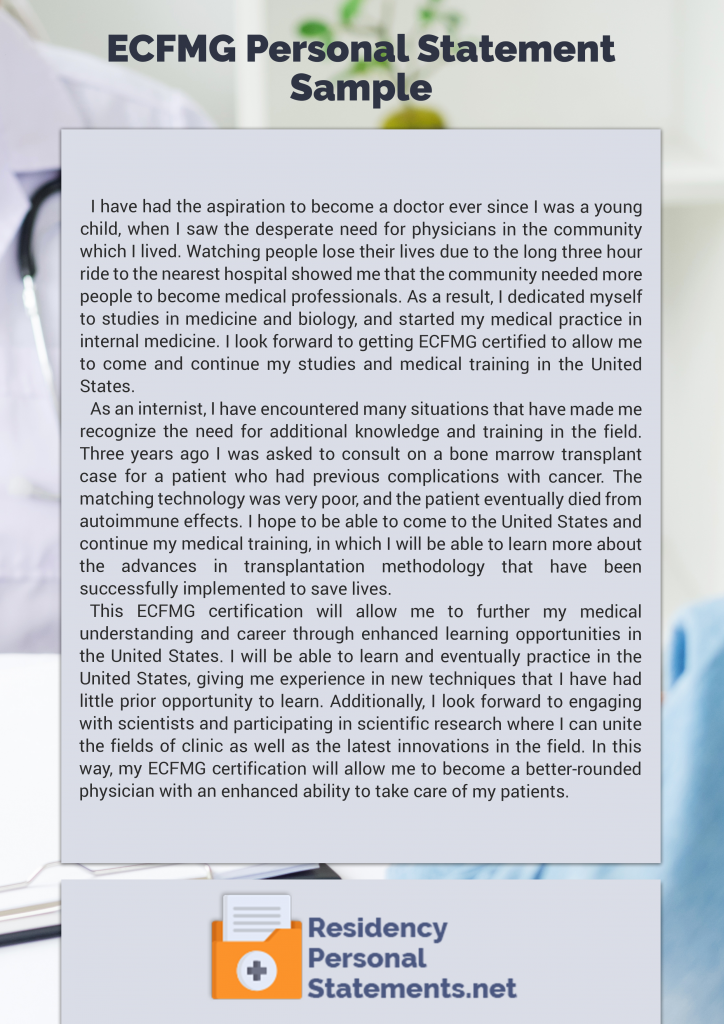 How to Write ECFMG Personal Statement
What is it about the personal statement that you need to put in extra effort to get it done? For starters, the ECFMG personal statement, as well as ECFMG personal essay, is where you get to talk about yourself, sharing details that are not present in your resume. It is here where you focus on your qualifications as a foreign student that will help you stand out among the crowd. Before you write your personal statement, you need to have a clear idea on what has prompted you to pursue a residency in the United States. This means that you will have to elaborate on your reasons so the admissions officer may consider your application for ERAS. You will need to write your statement in a professional manner because this will show your readers your grasp of the English language while at the same time, determine if your communication skills are enough to be understood by many. Keep in mind that you will be studying in the United States where English is the form of communication and unless you can prove that you are adept in the language, you might find a hard time getting accepted into a residency program here. When writing your statement, make sure that you talk about your best skills because this can help you stand out among the crowd.

Dos and Don'ts of Writing Personal Statement for ECGMF Certification Application
Are you having a hard time writing your personal statement? You are not the only one who seems to be struggling with writing this part of their application. The goal of the personal statement is to show your readers why you are a good candidate for the residency program without being too specific on what school you would like to study in. If this is your first time to write a personal statement for residency, here are some personal statement do and don'ts ECGMF that you need to take into account:
Do's of an ECFMG Personal Statement
Do show your strengths: indicate why you are suitable for the residency studies and what keeps you apart from all the others. Show the abilities or skills you have acquired over time that will aid you in the pursuit of the residency studies.
Do answer the question "Why": why do you want to take up residency studies, give the major reasons for taking this specific path. Show what studies you have gone through in support of the residency studies. If making a career change, indicate the major factors that have contributed to that decision.
Do share what prompted you to practice in the United States. It is important that you convey why you want to treat patients outside your country because moving to a different isn't always easy.
Do convince your readers why you are the best candidate for the program. You need to show your readers that you have the qualifications that they are looking for in a resident hopeful.
Do original content: many are the times that you are tempted to write what you have seen online. However, a proper personal statement is one that is original, one that defines your capabilities and one that stands out from the rest.
Clear and precise: big words can be catchy at first, however, they make the personal statement dull if used too often. Instead, use precise, easy to understand and show a clear flow of ideas.
Do give evidence: each achievement should be backed up with evidence either from your CV or from your general experiences. This serves to make your personal statement stand out and is easily remembered compared to the others and will convince your
Do proofread: grammar mistakes are unacceptable. Be sure to read it more than twice. Have others read your statement and give you feedbacks on it.
Don'ts of an ECFMG Personal Statement
Don't copy content. It is quite tempting to copy content from other sources because you want your statement to stand out. The sad part here is that if you are caught plagiarizing, your bid to studying residency in the US will be reduced.
Don't make it a biography: your personal facts in some cases should remain personal and are sometimes not relevant to indicate in your personal statement. Indicate relevant facts about your life supported by the right evidence.
Don't list your achievements: a personal statement should be written in a clear and concise manner. It should be phrased in paragraphs showing the flow of ideas from one paragraph to the other. This is what differentiates a CV from a personal statement.
Don't just mention your experiences or skills: listing your skills adds no value to your statement. However, using the right words and with the right descriptions makes your statement unique and personalized in nature.
If you already tried to write a personal statement for ECGMF and not sure that it would meet all requirements ask for the professional help of our best residency personal statement service. With our assistance, it will stand out!

Improve Your Personal Statement
Keep in mind that your ECFMG personal statement will be your ticket to standing out among the rest of the applicants. Keep your writing focused and straight to the point so that you will be able to convince your readers that you have what it takes to excel in the medical field of your choosing. Just make sure that you review your work prior to sending it in because you won't be able to make adjustments afterwards. Also, you can check our sample letter of recommendation for residency.
Let our experts work on your ECFMG personal statement and get one step closer to fulfilling your dreams!
Get Help
You May Also Like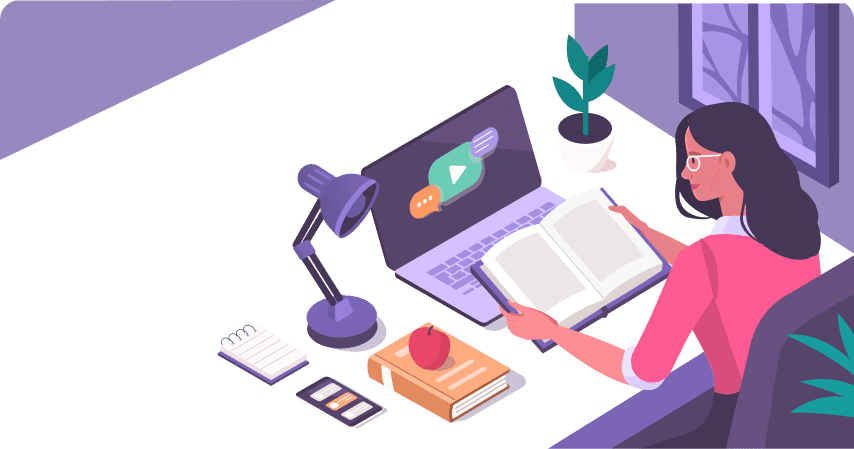 What Is Your ERAS Application Cost? ERAS is the Electronic Residency Application Service run by the Association of American Medical Colleges (AAMC). It provides you with a portal through which you can apply for residencies in the US. It makes it far easier...
Read More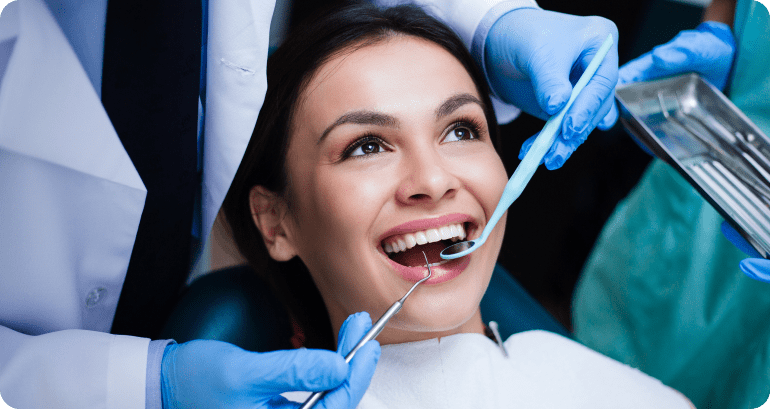 September 09, 2014
539
1396
Use Our Guidelines to Help You Learn How to Write an Endodontics Residency Personal Statement Writing of personal statements for whatever reason you are writing them for is usually considered to be quite a challenging task as you need to fully convince the...
Read More