Pros and Cons of Medical Observership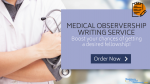 September 21, 2014
509
1318

What Is the Purpose of a Medical Observership?
A hospital observership or clinical observership allows you to shadow a medical professional as they go about their everyday work. You have no say in what is going on and cannot aid them just observe and learn what actually happens. A typical observership allows you to:
Observe what happens when dealing with patients
Observe communication within the hospital itself
Observe the delivery of healthcare
See how records are created and managed along with all of the other paperwork
There is a lot of application for observership samples you can go through to understand important parts of it, to save your time in this article we will provide you with all needed information.
Where Should You Do Your Medical Student Observership?
Many international medical graduates will need to attend a medical observership program so that they become familiar with the way things work in the US. This will help not only with your own understanding but also with gaining a residency place when you make your application. Places are however limited so you will have to take care with your application. The following are some of the programs that you can apply to:
What Do You Need to Apply for a Medical Observership in US?
Observership programs are generally applied to directly with the different institutions that offer them. Places are however limited and you will often have to compete for a place if you really want to attend a specific program. The process will also vary from program to program so you will have to check carefully with the program to see just what they require. Most programs will expect you to apply at least three months before the date you wish to start. Typically a program will expect to receive all of the following:
Payment: each program will have a fee and this should be paid according to their needs.
CV: they will want a copy of your resume or CV to see where you are in your career.
Sponsorship letter: many will require you to provide a letter recommending you for the program
Copy of your visa to show your status in the US
Letter of intent: this is to detail your specific areas of interest and reasons for undertaking your observership
The Pros of a Medical Observership
There is a huge amount that you can learn from attending a medical observership especially if you are an international medical graduate (IMG) who does not have any experience of working within America or how the hospitals work there:
You will learn about patient care
You will gain new medical knowledge
You will learn about systems and procedures
You will learn professionalism
You will learn communication skills
Many also believe that by attending a physician observership or any other type of observership medical or otherwise you will gain an advantage when applying for a residency. This is in some ways true as you will have had the opportunity to already impress the decision makers before you apply for the residency. This is why so many graduates are now trying to gain places on medical observership programs.
The Cons of Applying to a Medical Observership Program
The main problems with applying are that:
There is no officially recognized qualification at the end of the program
They cost money to attend
You are unable to do anything, you may only observe

We Can Help You with Your Observership Application
We are a professional residency personal statement writing service that specializes in all forms of medical residency type applications including your medical observership application. Our experts have many years of experience in providing support with writing application letters, personal statements, resumes and other necessary documentation to help graduates like you gain a place.
Our services are all covered by a full satisfaction money back guarantee ensuring that you can order from us with confidence. All work is delivered on time and everything is fully proofread to eliminate errors as well as being carefully checked to avoid any form of plagiarism.
Get the placement you are looking for by using our professional services to help you to apply for your selected medical observership!
Get Help
You May Also Like
September 21, 2014
3372
8733
What Is the Purpose of a Medical Observership? A hospital observership or clinical observership allows you to shadow a medical professional as they go about their everyday work. You have no say in... Read More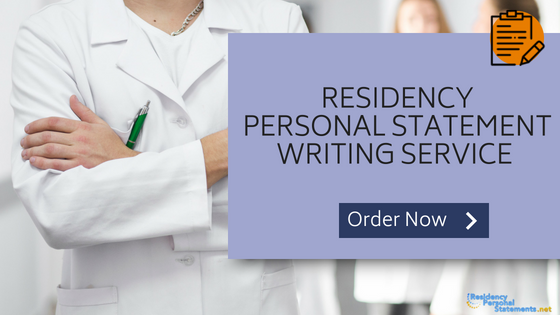 September 21, 2014
2070
5361
What Is the Purpose of a Medical Observership? A hospital observership or clinical observership allows you to shadow a medical professional as they go about their everyday work. You have no say in... Read More