Urology Personal Statement Writing Help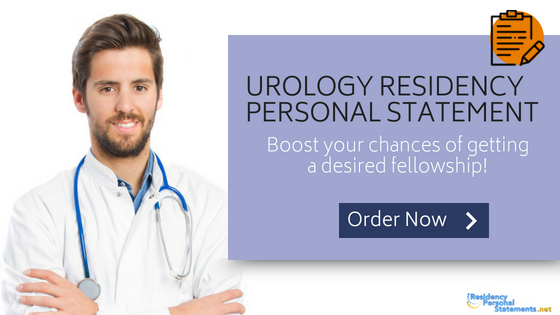 It is a decision that defines your medical career: your residency program. You may think that there are several residency programs available in different training institutions that it may seem like there is a big probability that you would be accepted in the program of your choice. You can never be more wrong.
Hundreds of applications come in during the peak period of submission. And yours is just one of them. Although you may say that you have a stellar letter of recommendation for residency and stunning credentials, you are just one of probably half of the applicants, if you're lucky.
So how are you going to be able to step forward and be recognized? Introduce yourself. Show the panel why you deserve that slot in their urology residency programs. Write an excellent urology personal statement.
Urology as Your Specialty
Why choose urology? How do you see urology as a career? Your urology personal statement should clearly answer these questions. Your understanding of what defines this medical field is of utmost importance and failure to highlight such would most probably lead to your application being denied. What does Urology have which attracted you to pursue this field?
What Led You to Be Interested in Urology?
Whether it is a research paper you wrote during pre-med, the high grades you got during your finals in medical school or the high appraisal score your preceptors gave you during surgery internship, the panel would want to know how you arrived in the decision to be in urology. If you were initially interested in internal medicine but chose to go to urology instead, what made you change your mind? This is what makes your urology personal statement rather interesting and unique. You are the only one who had had these experiences, and you are the only one among the hundreds who have the exact story to tell on how you ended up applying for urology. Grab that opportunity.
Do You Have What It Takes?
Different disciplines and specialties have their own set of values which are very important to their practice. It is the core of their practice and is often unique to each specialty in the medical field. Surgery, for example, is well-known for their quick decision making and the fast-paced and challenging environment that they thrive in. Show your reader that you can handle that. You can probably mention an experience where your medical knowledge and skills led you to a split-second decision which changed you and your patient's life from then on, and that you liked every second of that critical moment. Point out your strong points by highlighting your qualities which can make you an excellent urologist.
Where to Apply for Your Urology Residency
Selecting the right residency to apply to with your urology personal statement or urogynecology fellowship personal statement is very important if you want to get the right training for your future career. Often it is going to be best to always select those that have the best reputation, after all those are going to look best on your resume later also. The following are some of the best that you can apply to with your personal statement urology residency:
How Must You Structure Your Urology Personal Statement?
You must write your urology residency personal statement with great care if you are to impress the reader. You must also ensure that you provide them with the information that they want to know about you. The following structure should therefore be followed when writing your personal statement urology residency:
Provide your reasons for following urology: where and how did you become interested in this specialty and what steps have you taken already to follow it?
Explain how you are going to be a good urologist: provide the reader with clear reasons as to why you are particularly suited to working in this field.
Tell them what you want from the residency: what are you most looking forward to learn about and what will you be bringing to the program.
How do you expect your career to develop: give an indication of your long and short term goals for your employment.
Avoid Common Mistakes with Your Personal Statement Writing
There are many pitfalls that you could stumble on when writing your personal statement for residency in urology. These need to be avoided at all costs as the committee will be reading many statements and will take any excuse they can to narrow down the number of candidates that they have to consider. The following are some of the biggest mistakes that you can make:
Saying nothing of value: avoid making obvious statements such as you are going to learn something or simply talking about areas that are irrelevant. Make every word count.
Using clichés: your writing must be unique and demonstrate your passion for the subject not simply repeat tired phrases.
Don't use slang: also avoid using acronyms or words that you have taken from the thesaurus to appear more intelligent.
Not proofreading: just one spelling mistake could spell disaster for your application, so check carefully.
What Do You Expect from the Program?
Institutions would want to hire a goal-oriented person. Cite your objectives as to why you want to join the program.  Point out how you believe that the program can help you attain your goals and how being a urologist can fulfill your professional aspirations. It would help if you would know the mission and vision statement of the institution you are applying to. This would make your residency personal statement sound more honest and sincere.

Our Professional Urology Residency Help Is Guaranteed
We want your application to be a success and we will provide you all of the help that you need to ensure that you will be able to confidently submit your residency personal statement. We work directly with you and tailor your statement carefully. We also guarantee all of the following:
Full confidentiality.
Unique statements: with a free plagiarism report.
Free proofreading: so there are no errors.
Delivered to you on time.
Money back full satisfaction guarantee.
Get in touch with the premier service. for residency applications today and make sure that you submit an attention-grabbing urology personal statement.
Get Help
You May Also Like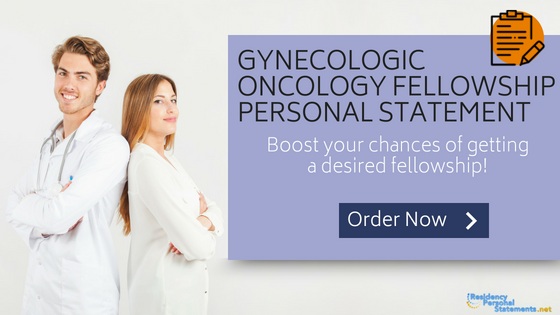 What do you need to submit when applying for gynecologic oncology fellowship? For applicants who are interested in pursuing a fellowship in this field, you will need to submit your completed application form, digital photograph, USMLE scores, all transcripts...
Read More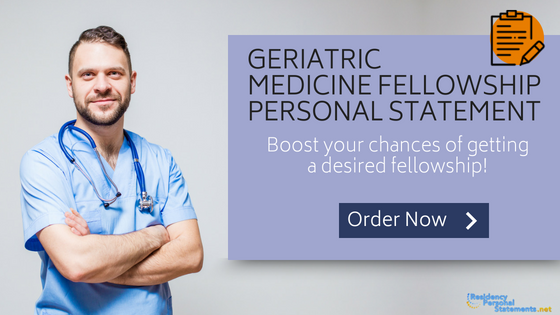 Applying for geriatric medicine fellowship is a good move if you wish to become an expert in the field of geriatrics. However, being considered for the fellowship is not that easy given that there are others who will be applying for the same program as...
Read More